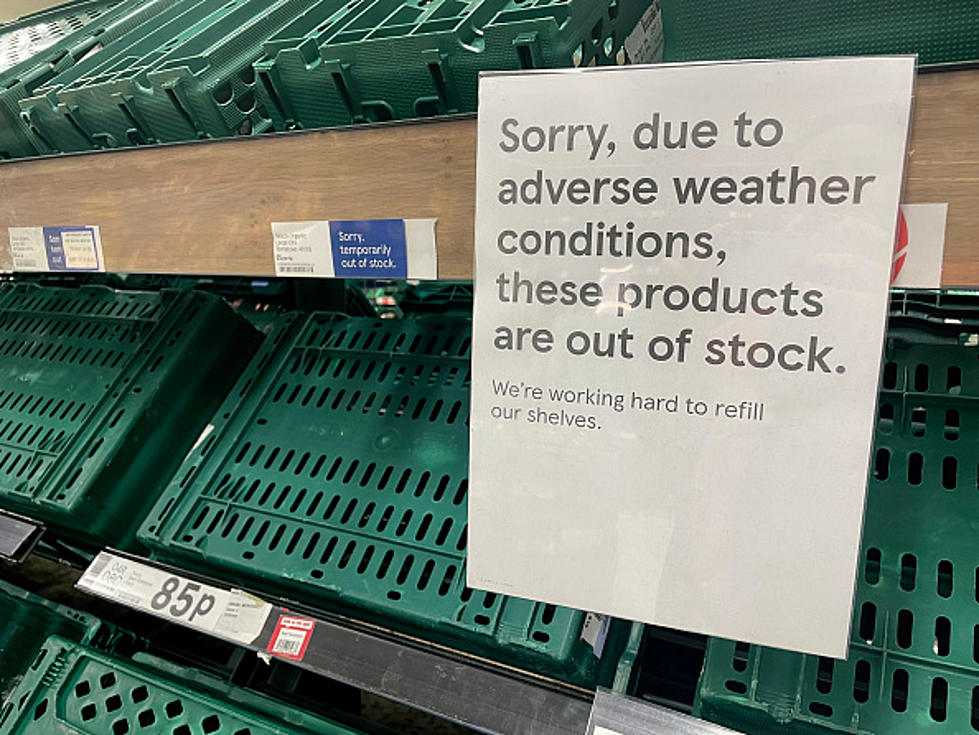 Popular Fruit Wiped From Stores In New York State
Getty Images
April is here and so are the pranks that go along with the start of the month. I though it was a joke when I walked through the produce area at my local supermarket and there were no strawberries available.
We have three kids and they love fruit! I could buy a bunch of bananas and quarts of fruit and they would have them gone in a couple of days. When it comes to snacks that they could choose, I guess fruit is the best option.
The next time you visit a store in New York State and are looking for some ripe, fresh fruit, don't be surprised if the only thing you find is a sign with an empty shelf.
If we can find it, we try to get as much locally grown fruit as possible. The weather will determine how quickly things can get growing here in New York State. From Albany to Buffalo, farmers and producers are constantly fighting the changes in weather.
While we wait for the sweet taste of locally-grown fruits and veggies, experts tell us to be patient as suppliers from around the United States are also dealing with the harsh changes in weather this season. As for our kids, patience has never been there strength. We try to have some sort of healthy alternative snack waiting for them when they get home from school until the shelves get stocked.
This Cool Tiny House Is Made Of Shipping Containers In Buffalo, New York
This tiny house in Buffalo, New York is made from repurposed shipping containers. Check it out!
10 Highest Paying Jobs In Buffalo, New York
Here's a list of the ten highest-paying jobs in Buffalo, New York, according to the U.S. Bureau of Labor Statistics.