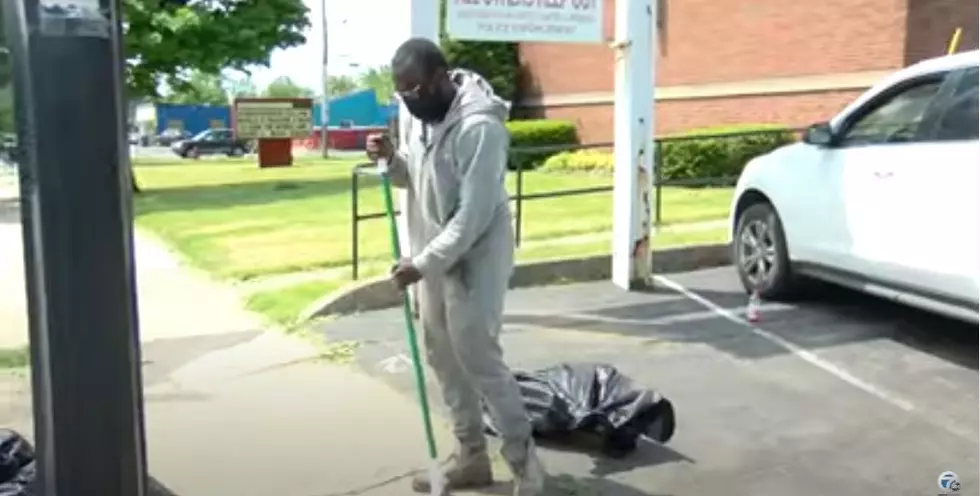 Teen Who Cleaned Up Bailey Avenue Has Been Given Full Scholarship, Car and Insurance
Credit: WKBW YouTube
It's known by most now what happened on Monday evening on Bailey Avenue in Buffalo near Police's District E station.
Enter your number to get our free mobile app
One teen named Antonio Gwynn inspired the community after he spent 10 hours cleaning up the street after the violence that occurred, according to WKBW.
Matt Block was looking to sell his 2004 Mustang convertible, but after hearing what Gwynn did, he decided to give him the car instead.
"I couldn't come to grips with selling it and this was a good way for me to get rid of it and know someone that gets it is going to appreciate it," said Block.
The insurance will be taken care of for one year as well, courtesy of Briceland Insurance Agency.
"I just felt compelled to help him out. We just need to get together our whole city and show people how there's so many good people here," said Briceland.
But the best part of all might be Medaille College offering Gwynn a full-ride scholarship!
Gwynn's original plan was to go to a trade school and save up for college but now that dream has come true because of an amazing act that he didn't have to do but felt it was the RIGHT thing to do.
"I literally stopped, pulled over, and started crying. So did my great aunt. My little cousin did also," said Gwynn.
There's no doubt we've seen some pretty awful things in the news lately but there are some shining moments of humanity as well, and this is proof. Simply amazing.
10 Famous People Who Went to College in Buffalo