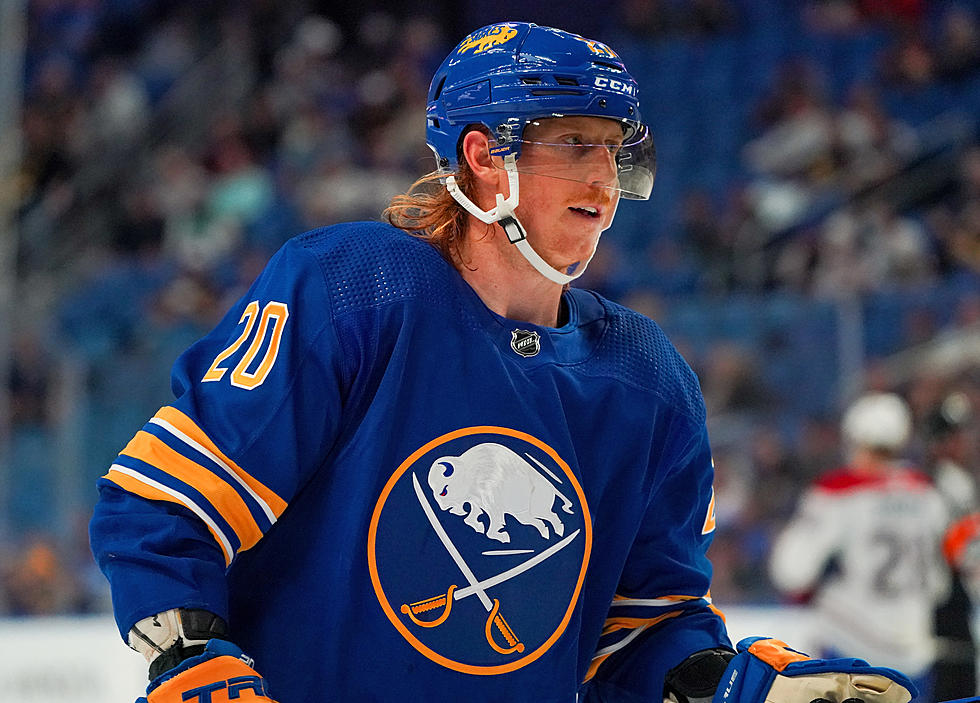 The 10 Greatest Tweets About The Sabres 3-0 Start
Getty Images
The Bills are at the top of the league in the NFL and the Sabres are 3-0 for the first time in a long time.  Who would've thought that would happen this year?
People made jokes when the Sabres went out and won their first game...then they won another...and now another!  They're 3-0 for the first time since 2008 and only the 5th time it's happened in franchise history.  Things are a lot different in the world since the last time that happened.
Now, everyone knows not to put the cart before the horse.  It's a very long season.  They still have 79 more games to play and a lot can change from now until the spring, but there's nothing wrong with having a little fun with it now. That's what sports is supposed to be all about for us as fans.  The seriousness is supposed to be for the players - not for us.
Let's be honest, social media shouldn't be that serious either.  It's a good opportunity to get a quick laugh and it's always so refreshing when someone uses it to make someone smile instead of angry.
Here are some of the funniest tweets over the last couple of days as the Sabres have continued to win and surprise the nation.
For Context:
Let's hope they can keep this going.  The Sabres will be taking on a few of their former teammates on Friday as they take on the Boston Bruins at Keybank Center.  Both Taylor Hall, Curtis Lazar, and Linus Ullmark are now on the roster in Boston and it looks as though Ullmark will be getting the start against his old team.
Buffalo Sabres Captains Since 2000
Buffalo Sabres Goalie Masks
8 Awesome Amazon Finds For The Bills Fan's Garden
When people enter your yard, they should know they're entering Bills Country.
Here's 8 awesome Bills themed items to score for your garden this season.
25 Ways To Annoy A Western New Yorker In 5 Words Or Less
Western New Yorkers Poorly Describe Their Jobs
We have all had to answer that question, "What do you do for a living?" We asked people in the 716 to poorly describe what they do and boy on boy did they ever.