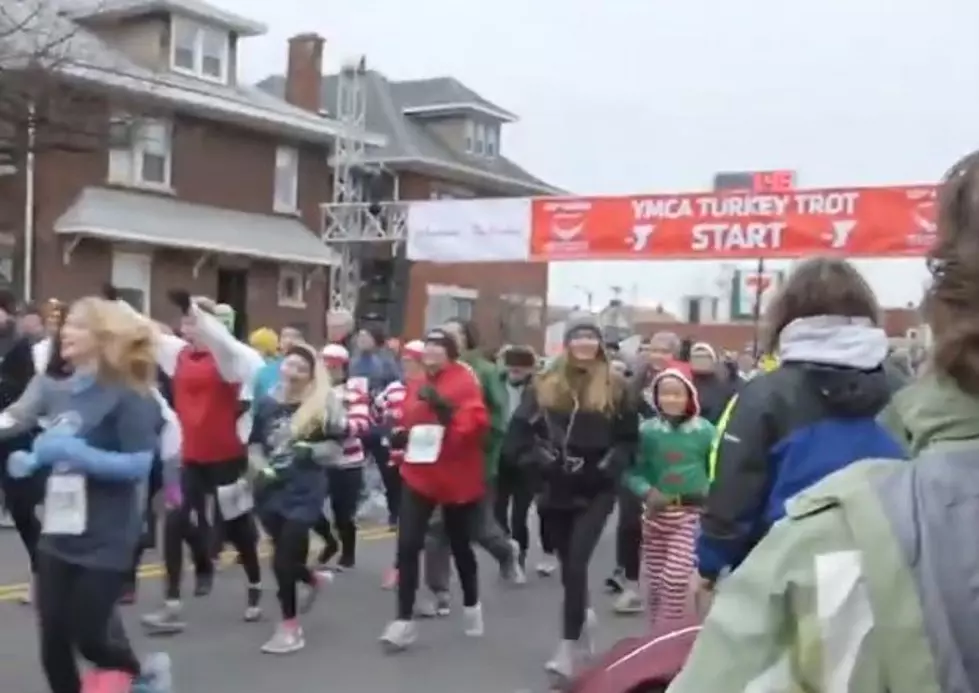 The Annual YMCA Turkey Trot Is Returning This Year. Sign Up Now
Dave Fields
After a year where COVID-19 forced organizers of the annual YMCA Of Buffalo Niagara to randomly select 125 runners to safely and socially distantly run, registration for this year's in-person Turkey Trot is now open.
The 126th Annual Turkey Trot will take place on Thanksgiving morning and the level of in-person participation will be back to normal levels. The race allows 14,000 people to run or walk on Thanksgiving morning. The 8k race is the old consecutive run footrace in the world and takes runners from Delaware Ave in North Buffalo to the Buffalo Niagara Convention Center in Downtown Buffalo.
This year you can also participate in the race virtually and run an 8k at your pace between November 25th and 28th.
The Annual Turkey Trot is a huge fundraiser for the YMCA of Buffalo Niagara and the money raised from the race helps fund YMCA programs that empower youth, improve community health, and ensure access to all.
You can sign up for both the in-person race and virtual race online HERE.
The cost to sign up is $37 per runner/walker and after September 30th the price increase to $42 and the first 1200 people who sign up will get a special set of 2021 Commemorative YMCA Turkey Trot Gloves.
Besides the race, there are some other contests that will take place during the event. Runners are encouraged to dress up in costumes and there will be a costume contest before the race. Also since Thanksgiving is known for food, there is a Turkey and side dish photo contest leading up to the race. You can post your turkey and side dishes on the race's social media platforms for a chance to be named a winner.
Learn more about the contests HERE.
Hidden Features of Famous Buffalo Places
Architecture is both an art and science; combining function, form and design into a structure meant to last generations.
Take a tour of some of Buffalo's most famous places, and see the secrets these locations have been hiding in plain sight all along.
6 Secrets Only People From Buffalo Know
6 things You Should Never Say To Someone From Buffalo