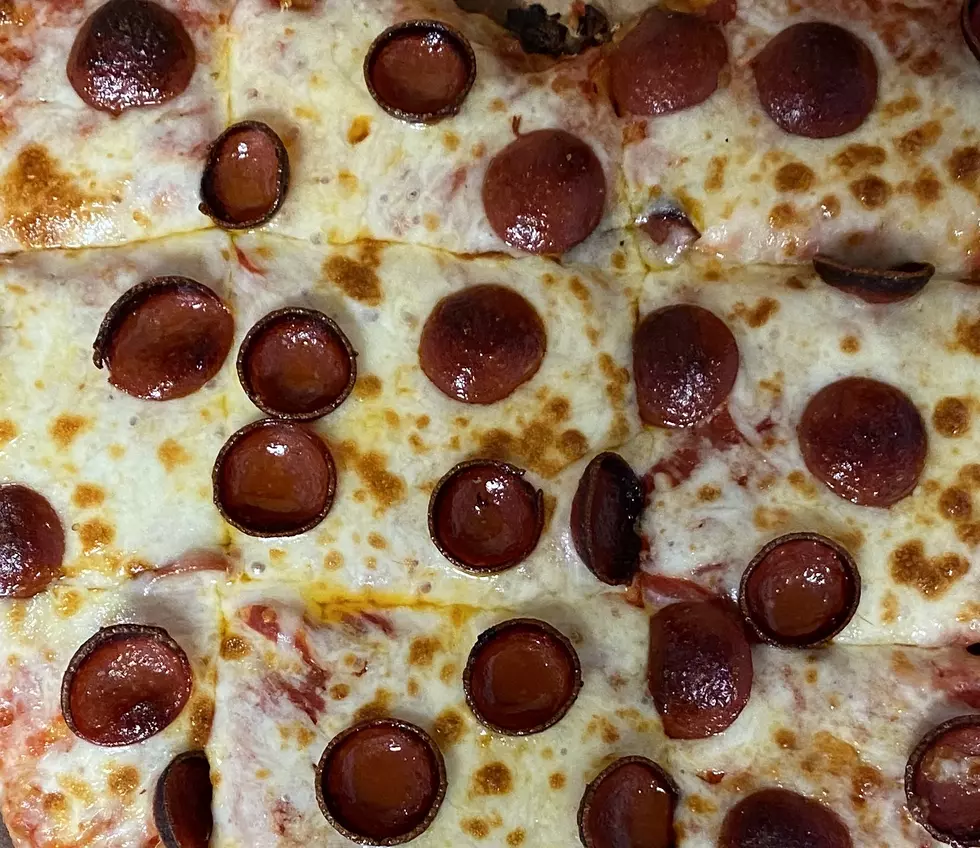 The Best Buffalo-Style Pizza Place You Probably Haven't Heard Of
Credit: Val Townsend
There is nothing quite like Buffalo-style pizza. It's truly an experience if someone has never had it before and visits Western New York.
For those who may not know, Buffalo-style pizza is a slightly thicker crust of pizza; with extra cheese and cup-and-char pepperoni, which often extends to the cust. It also has a sweeter tomato sauce.
Don't get me wrong, New York-style pizza is great too but Buffalo-style holds my heart and I know many Buffalinoans feel the same way.
There's no shortage of Buffalo pizzerias, either. They're everywhere in the Buffalo area and Buffalo actually has more pizzerias per capita than New York City.
I recently discovered a pizzeria that for whatever reason, escaped my radar until now.
It's called One Pie Pizza Co. and they're located on Clinton Street in West Seneca.
One Pie Pizza Co. is truly a traditional Buffalo-style pizza and it's their limited menu that is a big reason why the pizza is so great and authentic.
They're only open 3-8 pm Monday through Friday, or until they're sold out of pizzas. They ONLY sell pizza too. That's right, all menu items are variations of half-sheet pizzas with blue cheese and that's it. The reasoning is focusing on just the pizza means it will taste amazing, instead of being a jack-of-all-trades.
Check out this great photo of their pizza. That is SUCH a Buffalo-style pizza.
Now, that is a quintessential Buffalo pizza. Wow.
How this style of pizza isn't world-famous by now, is beyond me.
The Top 40 Pizza Places in Western New York
The best pizza spots in Buffalo!
The 30 Smallest Towns In New York State On The Brink of Ghost Towns?
The 30 smallest towns in New York State reveal amazingly
low population
numbers.
The 100 Best Places to Live on the East Coast