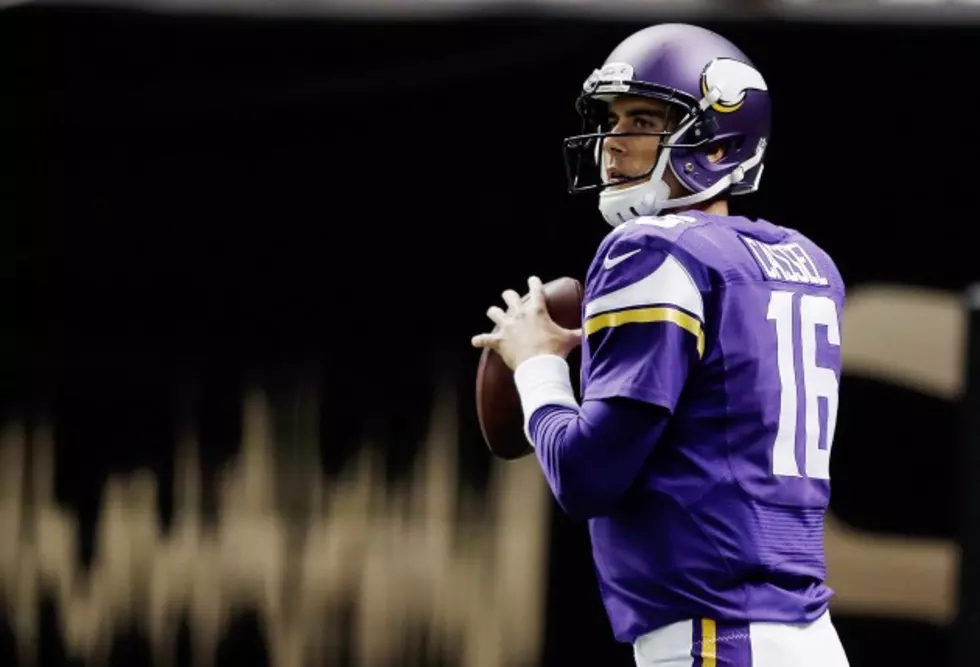 The Bills Make a Move to Make Matt Cassel Their QB – Twitter Reacts
(Getty Images)
The Bills are on the move and free agency hasn't even started yet!  Last night the news broke about the McCoy/Alonso swap.  And just today, they made another move to make Matt Cassel their QB.
Bills fans may remember Cassel as the guy who carried the patriots to an 11-5 season the year that Brady got hurt in week 1.  We all started to lick our lips at the thought that the Pats wouldn't have Brady steering the ship and Cassel still took them to 11-5.
His next move was to the Kansas City Chiefs and most recently at the Minnesota Vikings.  The trade involved 2 undisclosed draft picks.
Twitter reacts: