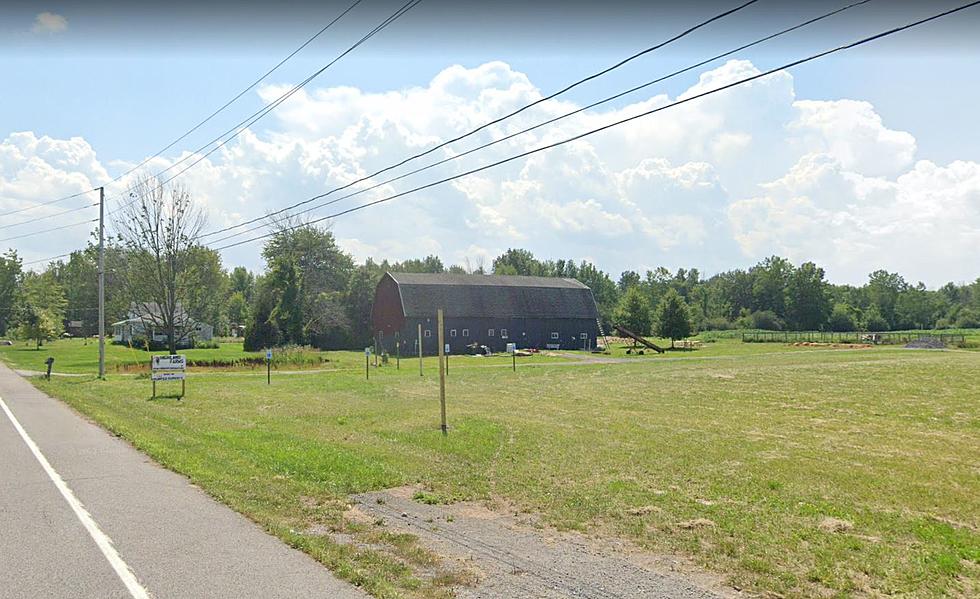 WNY Business Says Neighbors Are Trying to Shut Them Down
Credit: Google Maps
We're well into spring now in Western New York, with the official start of summer beginning in just about a month. The "unofficial" start to summer, however, is always Memorial Day weekend.
While summer in Western New York is phenomenal and should be enjoyed to the fullest extent by those who live here, there is really nothing like September and October in the Buffalo region.
Early-to-mid fall is awesome here because of the geographic location of Western New York. It gets all four seasons and early October is that perfect fall weather that gets people into the spirit for Halloween-themed events.
One of the most fun things to do every year is visit a haunted attraction. Frightworld is a big one here, but most recently there has been one called The Haunted Forests.
The Haunted Forests opened back in 2020 in Newfane. They're located at 2860 Beebe Road and offer a haunted attraction, corn maze, hayrides and other fun activities. The property has gotten much more popular as we drift further from the height of the pandemic.
However, on Monday, The Haunted Forests posted a long story on Facebook that detailed how nearby neighbors have been attempting to shut their business down.
"Unfortunately, the neighbors of 2860 Beebe Road are fighting to put an end to our annual event. Despite the above-stated positives, the fact that we only operate for 18 days a year, and ensure that all operations cease by 11pm, we are being accused of being a detriment to the community. The neighbors have spread lies about our business, hoping that the Town Zoning Board will take them at their word and shut us down," The Haunted Forests wrote in a Facebook post this week.
The business argues that they have contributed thousands of dollars in tax revenue for the town, along with having over 60 employees that features high school and college-aged people who are inspiring theater actors and professionals. They also say they obey their permits and end before 11 pm, while also not being cited for any violations.
The Haunted Forests says that neighbors have called the police with "unsubstantiated complaints," in attempts to shut them down. The neighbors, according to the business, have accused the Niagara Sheriff's Office of being "corrupt." On one occasion, The Haunted Forests says that a neighbor even called in an "active shooter" to one of their events, which was found without cause.
The business says they have permit meeting on May 24th at Town of Wilson town hall, which will start at 7 pm.
The Haunted Forests says they only operate 18 days out of the year.
We will see what transpires after this permit meeting next week.
10 Most Haunted Places In Western New York
Check out 10 of the most haunted places in Western New York.
15 Best Bagel Places in Western New York
Craving a bagel? Look no further than the best list of bagels in Western New York!
Here are the top 15 places to get a bagel.
Top 50 Summer Restaurants in Buffalo and Western New York
Check out some of the best spots for food and drinks this spring and summer across Western New York!