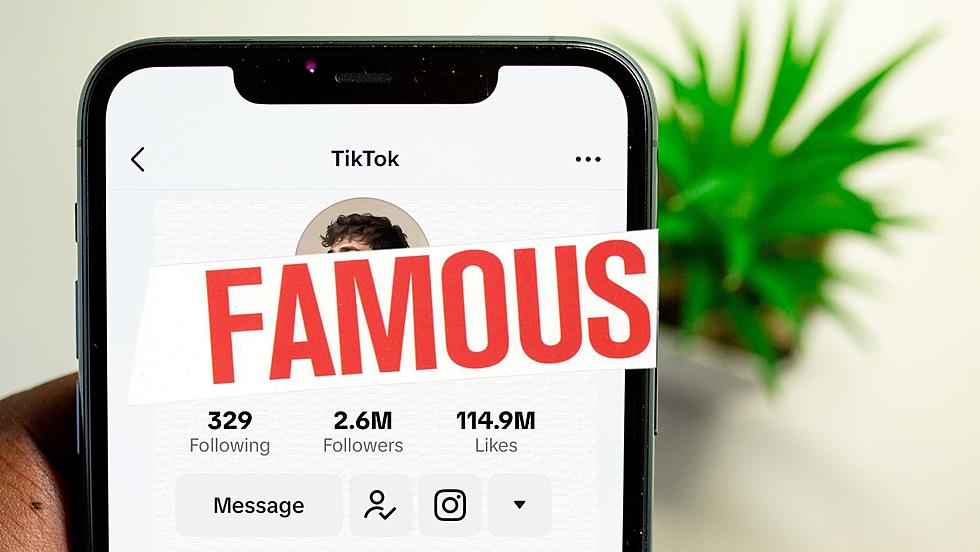 One Of TikTok's Biggest Stars Is From Buffalo, New York
Photo Credit: Canva Image
Buffalo, New York is home to quite a few celebrities, but how many TikTok stars became famous while they're still living here?
Listen To Clay & Company On 106.5 WYRK
One TikTok star, known for starting the "You Too" trend, is actually born and raised in Western New York.
Famous TikTok Star From Buffalo, New York
Jake Krantz graduated from Clarence High School in 2016, and ironically he was voted Most Likely To Be Famous. Now, he has achieved substantial fame, with his over 2.6 million TikTok followers (and growing).
Krantz gained quite a following over the COVID-19 pandemic by making people laugh on the social media app, and even starting a trend or two of his own.
Perhaps the most well-known trend that Krantz started is called the "You Too."
It pokes fun at the moment (and we've all done it) when you say "You too!" in response to something where the "you too" clearly does not apply. 
For example: you just picked up a coffee from Tim Hortons and the employee at the register tells you to "enjoy your coffee!" and you respond "you too!"
It's awkward, especially because you both know that the person at the register…definitely does not have a coffee to enjoy.
Krantz took this everyday struggle and made it famous with the video below.
He became known for these kinds of videos, and soon after it went viral, 15,000 TikTok users hopped on the trend. And they all credited Jake Krantz for the original sound. 
Jimmy Fallon even adopted the trend as a segment on his show when Demi Lovato was a guest host, but he never credited Krantz for the idea. 
You can watch it below. 
How cool is it that Jimmy Fallon did Krantz's trend? He probably should've given him credit, but still cool nonetheless! 
After all, we know where the "You too," trend actually started. 
Jimmy Fallon Owes TikTok Star An Apology
People were not happy after Jimmy Fallon posted a video on his Instagram. Here are some of the comments.
Krantz hasn't commented on it publicly,  but that may be because he is pretty busy with a relatively recent promotion with LiveNation, who hired him nearly a year ago to join their team out in Los Angeles.
Maybe one day soon, Jimmy Fallon will invite Krantz on his show and they can come up with a new trend together! 
35 Celebrities You Did Not Know Are At Chef's
Did you know these 35 celebrities are on the wall at Chef's Restaurant?
10 Celebrities You're Most Likely To Encounter in Buffalo
Taking a look at some of the celebrities you're most likely to encounter in Western New York.
24 Foods That Are Missing From Erie County Fair
We were all thinking it…but it's about time somebody said it. These are the foods that Western New York wishes they could get at the Erie County Fair.