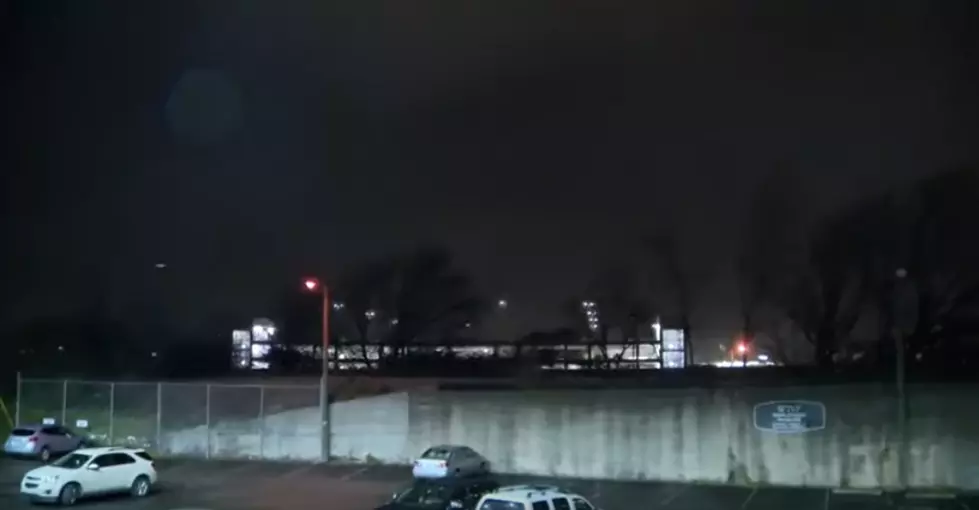 Tornado Hits Nashville: Causes "Significant Damage"
Credit: News Channel 5 YouTube
It was a nightmare overnight for the residents of Nashville and the surrounding area.
According to WABC, a tornado touched down near downtown Nashville, causing significant damage.
The tornado stayed on the ground into Hermitage, Tennessee, about 10 miles east of the city.
News of the tornado spread across the country music community during the overnight and video of the event. This from country artist Olivia Lane.
Unfortunately, the famous The Basement East bar sustained significant damage during the storm. Although the famous "I Believe In Nashville" mural remained on the side of the building.
There appears to be numerous establishments leveled in the storm.
According to the Nashville Fire Department, they are responding to 40 structure collapses around the city.
This is horrific and gut-wrenching to watch. Praying for all the people of Nashville and Tennessee who were impacted by this event.
UPDATE:
19 have been confirmed dead because of the tornado.
This is a developing story.
Enter your number to get our free mobile app