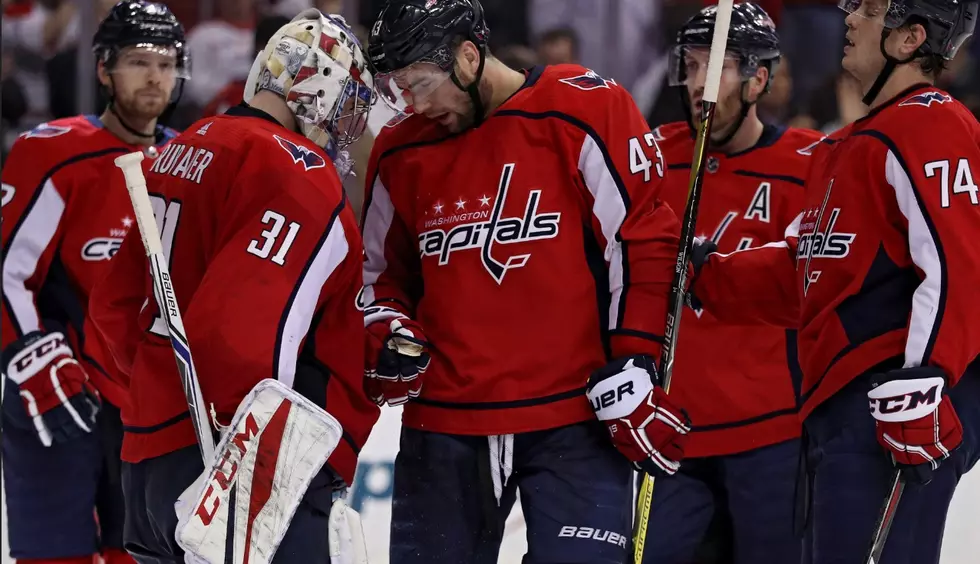 Washington Capitals Closing In On Winning Stanley Cup
Getty Images
One of two teams will win the Stanley Cup for the first time in team history and the Washington Capitals are two wins away after Saturday night's 3-1 victory over the Las Vegas Golden Knights.  Alex Ovechkin and Evegny Kutzetnov scored second period goals and the Capitals made it hold up.
Thomas Nosek cut the Caps lead in half early in the third period, but Devante Smith-Pelly restored Washington's two-goal lead again.  Brayden Holtby stopped 21 of 22 shots for the Caps' second straight victory giving them a two games to one lead in the Stanley Cup finals.
For the Knights, it was just their fifth loss over the four rounds in the playoffs and they vow to tie the series again when the two teams play Game Four on Monday night again in Washington.