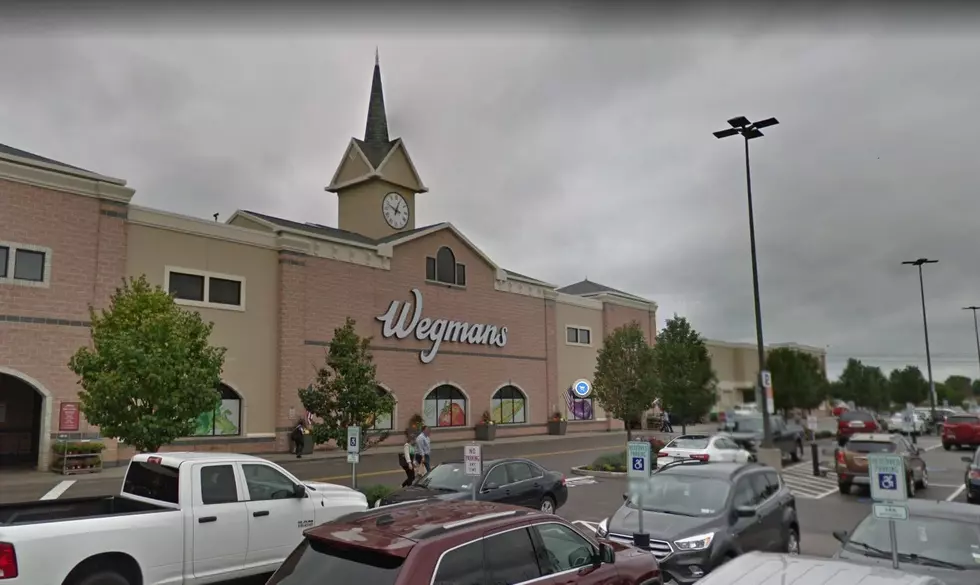 Open Letter to People Going to Wegmans Before the Huge Snowstorm
Credit: Google Maps
You have probably heard by now that there is a  huge snowstorm coming to Western New York and it's the very intense, lake effect variety.
There's a Winter Storm Watch in effect for Erie, Wyoming and Genesee counties from Thursday at 7 pm through most of Sunday.
Anywhere from 1-2 feet of snow is expected in the Buffalo metro, with slightly less totals in areas like Niagara County.
Snowfall rates of three inches could fall on Friday and Saturday, depending on the intensity and that would make driving extremely difficult, if not impossible those days.
That means a whole lot of Western New York residents will be visiting a local Wegmans between now and Thursday. I'm betting most of the heavy traffic to be after work on Tuesday and Wednesday, although 2-3 inches of wet snow will also fall between tonight and tomorrow evening.
If you are going to Wegmans to get shopping done before the snowstorm, just make sure that you are patient and even more importantly, be kind to the service workers who will be extremely busy this week.
The stores will be packed and it's easy to get frustrated when there isn't any bread, milk or eggs left. The lanes are all packed and there is a long wait to check out. We have all been there and when you're trying to squeeze in all this shopping on a whim, after work or on a lunch hour, it's easy to get upset and impatient.
The workers will be doing their best, as will the local grocery stores, which did not realize this lake effect snowstorm was coming until Monday morning; so the inventory might not be quite prepared when it comes to the common items everyone wants.
Another suggestion is to go in the morning, around 8-9 am; before work. Most people will end up going after work and others mid-afternoon. It's likely to be far less chaotic if you get up earlier than normal and get it done before you head off to work.
And again, be patient and kind to the workers doing their best this week.
10 Things All Buffalonians Buy at Wegmans
The things Buffalo residents get every time they shop at Wegmans.
31 Things That People Who Love Christmas Do In WNY Every Year
22 Famous Buffalo Sports Phrases Every Die-Hard Bills and Sabres Fan Knows
Being a sports fan in Buffalo is sometimes like knowing a different language. Here are 22 of our favorite Buffalo sports phrases you already know if you're a huge fan! And if you're new here, here's how to catch up.