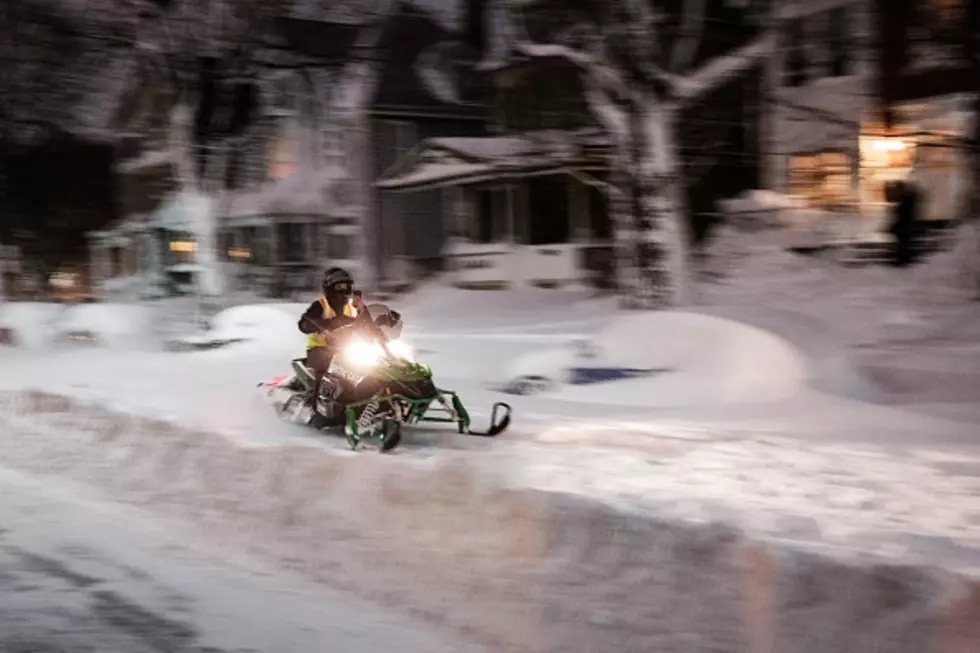 A Plea From Western New York Snowmobile Clubs
AFP via Getty Images
The weather this winter has been less than ideal for those who love to ride a snowmobile. The ski resorts can make snow and there are reports that the conditions on the hills and slopes have been decent at times. The bitter cold air is here and the snow making machines are putting out plenty of snow.
But in the woods and over the fields, the snowmobile trails need more than just snow. The wet weather has left behind mud and min ponds on the trails and it only takes a few sleds to pass over them to make things a muddy mess. The long and short of it is that snowmobile season looks like a bust at this point and there is now a plea from area clubs.
In a post on the Chautauqua Lake Snowmobile Club group page on Facebook, it was noted that:
All Chautauqua Lake Snowmobile Trails are closed and will remain closed until we get enough snow, please quit asking, we will inform everyone when conditions change.
Southern Tier Snow Drifters report:
We will open once our trail captains give us the green light to do so, just because a neighboring club is open, do not assume we are open or will be opening. Our #1 priority is rider safety, #2 is to protect our landowners and their property.
While we wait to see what the weather will do and if there will be any chance for the trails to open, it is a good reminder to join a club and perhaps do whatever good luck dance or snow dance you can to bring us some snow!
10 Of The Most Mispronounced Towns In New York State
These towns are truly a round of verbal acrobatics. Check out 10 of the most difficult to pronounce towns in New York state.
Best 20 Steakhouses in Western New York
Looking for a delicious steak dinner? Try one of these 20 steakhouses in Western New York!