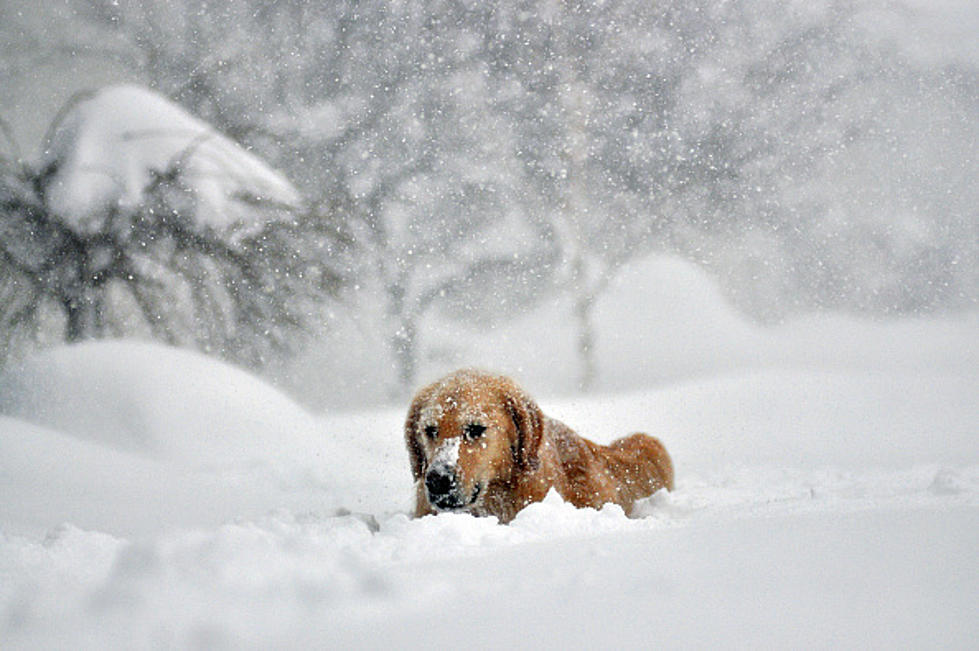 Winter Storm Could Bring Heavy Snow to Buffalo
Getty Images
There's no escaping it now; it's officially mid-January and this is when winter weather is at its peak in Western New York.
Buffalo in general had a rather mild December, which unfortunately, brought us a green Christmas with no snow anywhere, but things turned colder and snowier just after the new year with a lake effect snowstorm that impacted many portions of Western New York last week.
This Saturday will feature temperatures in the single digits, and even the chance of negative temps by the end of the Bills home playoff game against the New England Patriots at Highmark Stadium this Saturday night in Orchard Park.
The good news is that artic air won't bring heavy wind or snow to the Bills game, but that could change in a big way as we work our way into the start of next week.
Listen to Chris Owen Overnights 12-5 am on 106.5 WYRK
There's a winter storm that will be heading up the east coast and impact travel for much of the northeast late Sunday night into Monday.
It's not a lake effect system, but rather a widespread snowfall that could bring heavy snow to Western New York, depending on its trajectory.
Autumn Lewandowski of WKBW says the snow will be heavy enough to impact travel for Western New York.
Models are indicating this system won't miss Buffalo and we will get in on this winter storm coming early Monday, which could make the morning drive a nightmare here.
Mike Doyle of WIVB confirmed that this winter storm that could bring heavy snow to Buffalo will be kept a close eye on. If it hits us straight on, it looks to bring over a foot of snow. We just don't know until it gets closer.
There's hope it stays far enough to the east that we only get some snow out of it, but there's growing concern we get hammered with widespread snow on Monday.
Top 40 Winter Restaurants in Buffalo
The best winter restaurants in Buffalo and Western New York.
The Top 30 Beef on Weck Restaurants In WNY
The 30 best places for beef on weck in Western New York.
Best BBQ Places In Western New York
Sometimes you just want some good BBQ. Check out where Western New Yorkers go for their BBQ.
35 Celebrities You Did Not Know Are At Chef's
Did you know these 35 celebrities are on the wall at Chef's Restaurant?