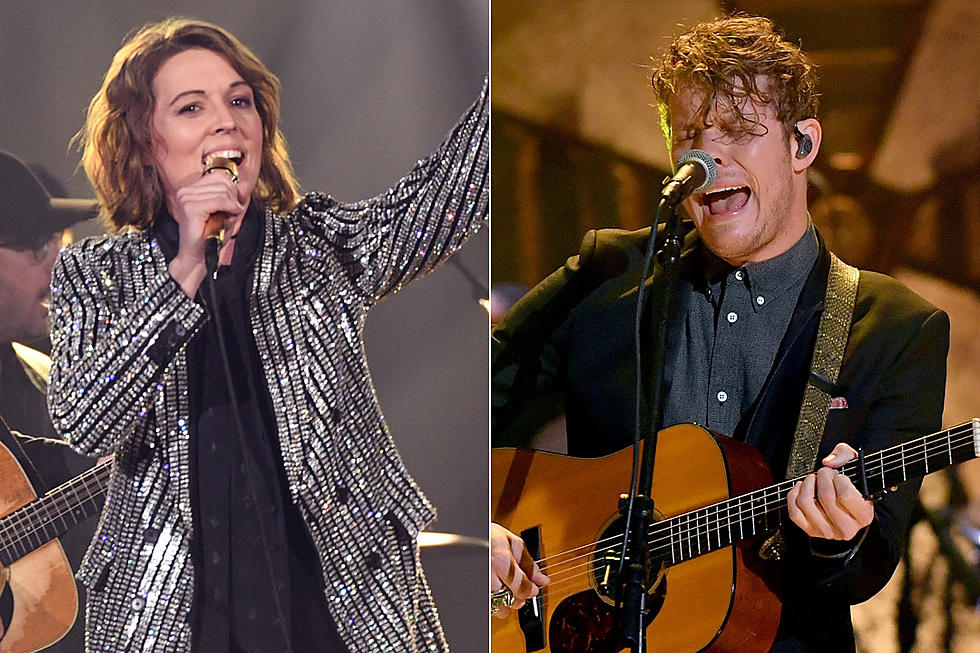 Woodstock 50 Has No Home or Production Company, But It's Fine
Jason Davis / Kevin Winter, Getty Images
Woodstock 50 will carry on, organizers say, but no one knows where or when tickets will go on sale. The multi-genre celebration scheduled for Aug. 16-18 at Watkins Glen International lost its venue on Monday when the racetrack terminated the site license.
Ultimate Classic Rock reports that WGI was able to do so pursuant to their contract and that all of the artists may not be legally bound to appear, due to the many delays, ticket issues, funding issues and loss of production companies. Many were paid in full in advance — Brandi Carlile, Anderson East, Sturgill Simpson, Margo Price and Jade Bird are the primary country artists slated to appear at Woodstock 50. The Killers, Miley Cyrus and Jay-Z are among the main draws.
In a statement, principal organizer Gregory Peck vows to press on:
We confirm that we will not be moving forward with Watkins Glen as a venue for Woodstock 50. We are in discussions with another venue to host Woodstock 50 on August 16th—18th and look forward to sharing the new location when tickets go on sale in the coming weeks.
Issues with funding came to light when tickets didn't go on sale in April as planned, but by late May a new backer was found, as well as a new production company. In addition to losing the venue, Woodstock 50 has lost a second production company, CID Entertainment.
It's not unusual for permits for a major festival venue to take weeks, even when expedited. Consequence of Sound points out that there is usually a minimum 100-day ticket window for similar events. Woodstock 50 is working with two-thirds of that and counting.
Here Are 50 Modern Songs for the Traditional Country Music Fan: