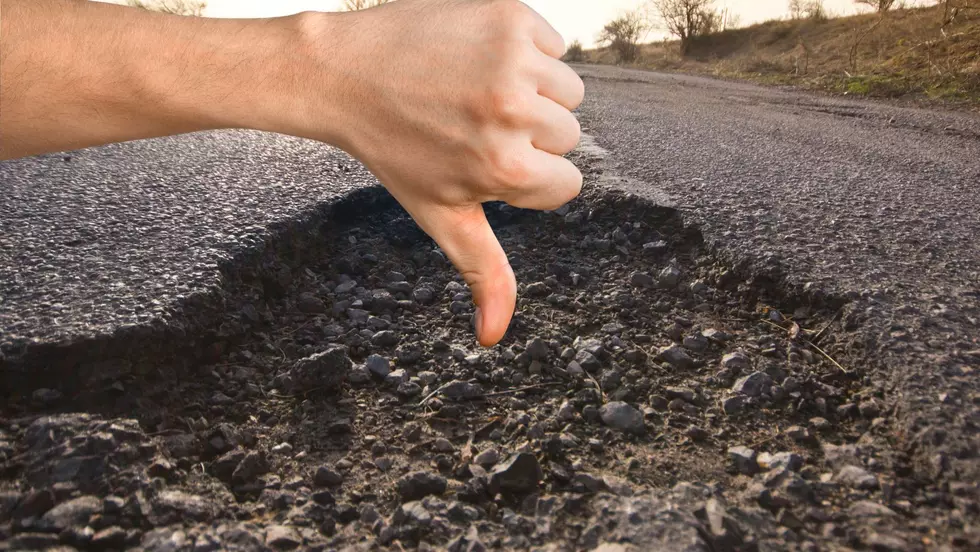 Western New York Towns With The Worst Potholes – RANKED
Photo Credit: Canva Image
Driving through Western New York, it is very likely that you will humble yourself with a pothole or two. 
Listen to Clay & Company On 106.5 WYRK
Remember the last time you were jamming out in your car to one of your favorite songs? The windows were down, the music was loud, and you were singing along?
And then, you ran over, what felt like, the opening to an underground tunnel. 
It humbles you pretty fast, right? You have to turn down the radio, look around the car and get your bearings, and make sure that everything is, in fact, okay and your car is still drivable. 
In the moments following a pothole encounter in Western New York, you have to turn the music off completely as you wrap your head around what just happened. 
In Western New York, there are some places that are worse than others, and now we have found the worst towns for potholes.
Take a look at the 10 ranked towns below, and see if you agree.
10 Western New York Towns With The Worst Potholes
These towns are the absolute worst when it comes to potholes around Western New York.
Some of the worst streets were left out of this list, though. Although Lancaster did not rank in the top 10 worst towns for potholes, Central Ave. is one of the worst streets when it comes to potholes. 
Another horrible street to drive on is Clinton Street in Downtown Buffalo. That one will really do a number on your car. 
Some roads are horrible, and it has nothing to do with potholes but solely with how people drive. 
You can see some of those dangerous roads below.
The Worst Roads to Drive Down With the Craziest Drivers In Buffalo
Here are some of the absolute worst roads to drive down in Western New York.
The 15 Worst Places To Live In New York State
Which are the
worst places
to live in New York? Here are the top 15,
based
on factors such as crime, schools and unemployment.