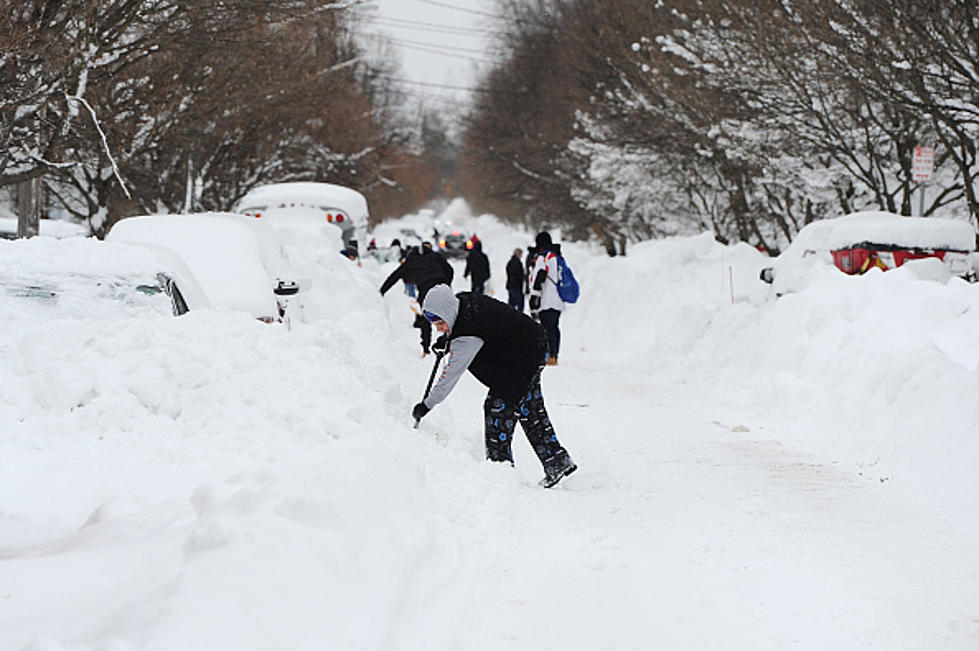 Worst Winter In Years for New York State Possible
Getty Images
August is officially over and that means that fall is straight ahead.
Labor Day Weekend is the most bittersweet weekend of the year. We're happy for a three-day weekend, which is usually celebrated with friends and family (in warm weather).
However, it marks the end of summer for most people. Kids are back in school, football season is here and we are just a few weeks away from the colder weather consistently being present.
If you live in Western, Central and Upstate New York then you know just how bad the fall and winter can get. Even New York City has seen its fair share of bad winter storms.
Last year featured Winter Storm Elliott, which swept through the week of Christmas and brought unbearable blizzard conditions to Western New York. It's unfair to think a similar thing could happen, but there's a reasonable chance that New York sees one of the worst winters on record, with historic winter and snowstorms possible.
An El Nino this year will bring a huge jet stream up to the east coast. There's also warmer than normal temperatures in the Atlantic Ocean...those two aspects meeting with bouts of cold air blasts this winter could bring huge snowstorms, according to multiple forecasters and prediction centers.
Weather On The Go forecasts the high possibility of an awful winter with plenty of snow for New York, which would include snowstorms.
Direct Weather put out its second (updated) winter forecast and modified the prediction for New York. Almost the entire state under the "worst of winter" category, with "huge snowstorms" labeled for the New York City and Long Island region.
We don't yet know how many inches of snow we should be expecting but chances are high for more than normal, which could mean bad news for those off Lake Erie and Lake Ontario.
February of 2006 brought arguably the worst blizzard ever for New York City, with 27 inches of snow dumping on the city during that historic winter storm. Could we see a repeat?
Just be prepared for what could be a historic winter for New York.
This is Every Single New York State Symbol, Can You Name All 27?
From the state bird, to the state animal, to the state muffin, only true New Yorkers can name all 27 state symbols. How many can you name?
The Best Places To Work In New York State
According to Forbes' list of
America's Best Employers
, these are the top companies to get a job with in the Empire State.
These Ten Baby Names are Banned in New York State in 2023
If you and your family live in New York and are planning on having a baby, you won't be able to print these names on your new kid's birth certificate.