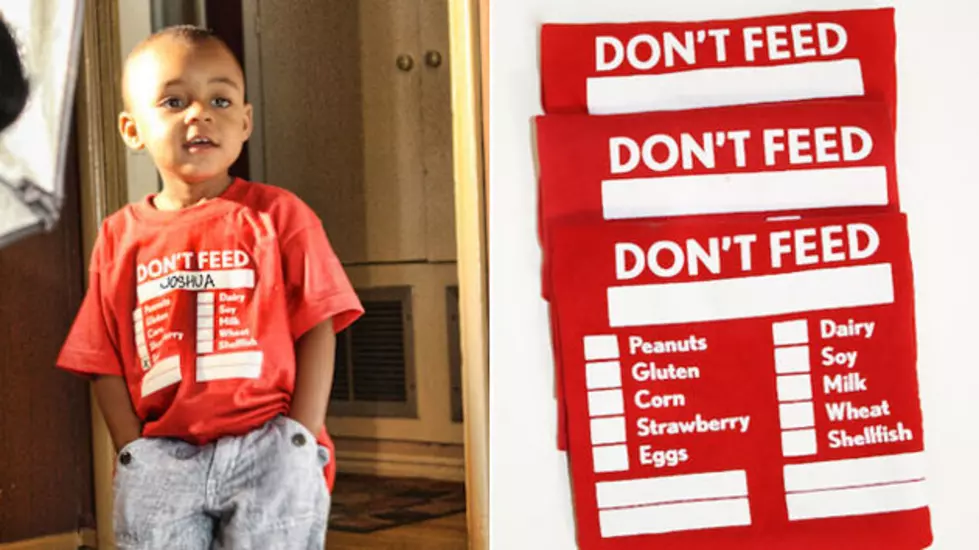 Would You Send Your Kid to School In This 'Don't Feed Me' T-Shirt?
ABC
Would you send your kid to school in this "Don't feed me" t-shirt? It's kind of comical, but it's actually a good idea.
Kids suffer allergic reaction from all sorts of foods these days, and schools have taken more preventative measures, but that doesn't mean it's 100 percent safe all of the time when you child is in the care of someone else.
Kym Whitley, a comedian and reality television show star on the OWN Network, is launching a new line of "Don't Feed Me" t-shirts that parents of allergic kids can use to alert caregivers who may be feeding their children.
At first, Whitley had just one made up for her two-year-old son, but they ended up being a hit. "The other parents were like, 'Oh my God that's great, we need that.'"
Now she's ordering larger orders of the t-shirts in different colors and selling them for $10 on her website, DontFeedMe.org.
The problem that some parents have with the idea is that it is a target for bullies now. What do you think though? Would you send your kid to school in one of these shirts? Even if it is just once in a while to remind adults they are around alot such as teachers that they are allergic to certain foods.