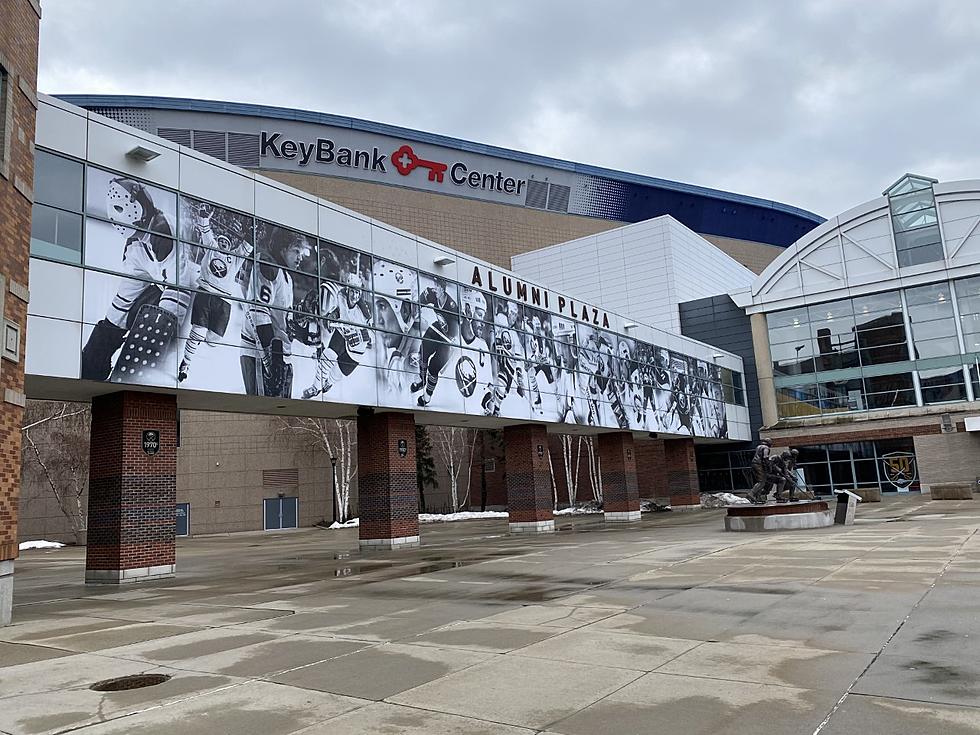 You Won't Believe Where Buffalo Landed On This List Of The Top Cities For Hockey Fans
(Photo By Brett Alan)
It has been rough being a hockey fan in Buffalo for the last decade (or more for some people).  But how does Buffalo measure up with the rest of the country?
Remember when the Pegulas bought the Sabres and they said they were going to make Buffalo "Hockey Heaven" and that their goal was to make Buffalo the place where players were begging to play?  Well here we are a couple years later.  The Sabres haven't made the playoffs since 2011, our star player wants out of town, and the talk around town is about the team rebuilding again after winning the first pick in this year's draft.
I wouldn't quite call it "Hockey Heaven." But there's at least one study that would argue that it's not as bad as people think.
Wallethub did a study to rank the best cities for hockey fans in the United States and Buffalo actually did pretty well!  Believe it or not, we came in within the top 10.  I mean, it was 10th...but it was still top 10.
How???
The study was done based on 21 different metrics over 73 cities.  Some of them included whether or not they had an NHL team.  So immediately the Sabres have a leg up on cities like Houston.  Even though they're a big city, without an NHL team, Buffalo has a leg up.
They also considered ticket prices, how many championships that city has won (NCAA and NHL), the number of coaches that have passed through the doors in the past 10 years, and more.
The Sabres did really well with average ticket prices per game and for season tickets.  They also have one of the highest capacity arenas available with Key Bank Center.  They also scored really high with NHL fan engagement.
Where Buffalo failed was actually with its college hockey experience.  They were 52nd on the lowest college hockey stadium capacity and 53rd on college hockey fan engagement.
Watch These 6 Former Buffalo Sabres In The Playoffs This Year
Once again the NHL playoffs are here and once again the Buffalo Sabres are on the outside looking in. The good news is that if you are a Buffalo Sabres fan, there are plenty of ex-Sabres players on playoff teams this year.
Buffalo Sabres Captains Since 2000