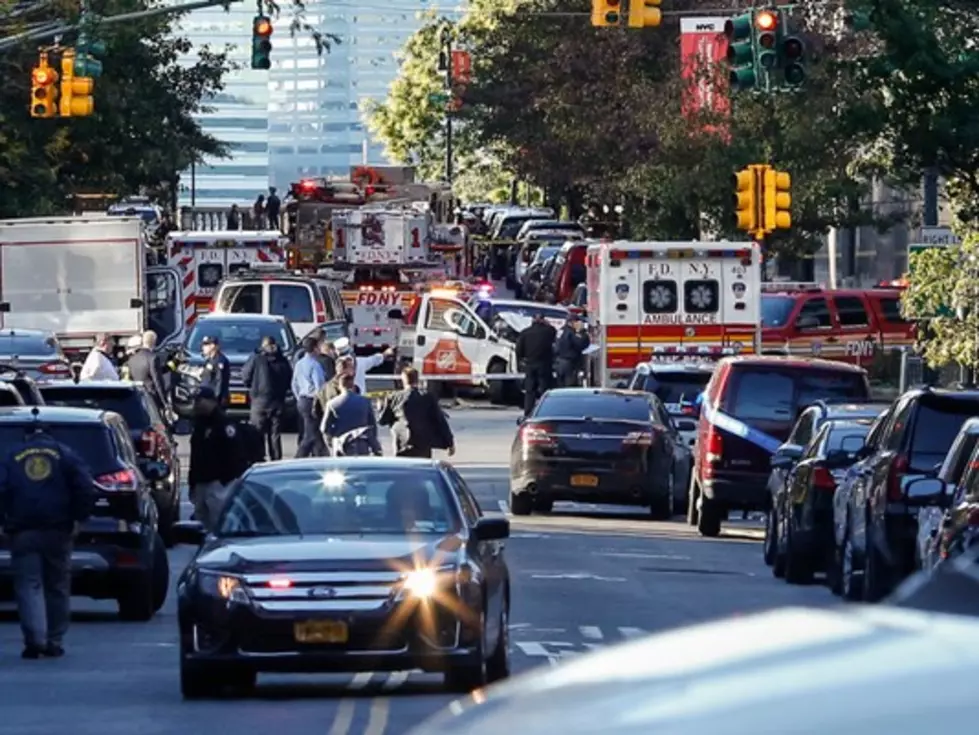 'Act of Terror' in New York Kills 8, Injures 11
Police on the scene in lower Manhattan (Getty Images)
Police have confirmed that 8 people have died in what they are calling an 'act of terror'. 6 people, all men were pronounced dead right on the scene and 2 more critically injured people died at the hospital. 11 more were injured.
A man took a truck that he rented from Home Depot in lower Manhattan and drove it through a busy bike bath right after 3 PM.
The driver, 29-year-old Sayfullo Saipov, kept going until he hit a school bus where 2 kids and 2 adults were injured.
The suspect then got out of the truck, yelled "Allahu akbar" and brandished a paintball gun and a pellet gun. He was shot by police in the stomach and taken to a local hospital and into custody, officials say. He underwent surgery and is expected to survive.

Sources told The Associated Press Saipov was from Uzbekistan and came to the U.S. in 2010. He had a Florida driver's license but may have been staying in New Jersey, they said," according to WGRZ.
A note was found inside the truck that was written in English claiming that the incident was done in the name of ISIS.