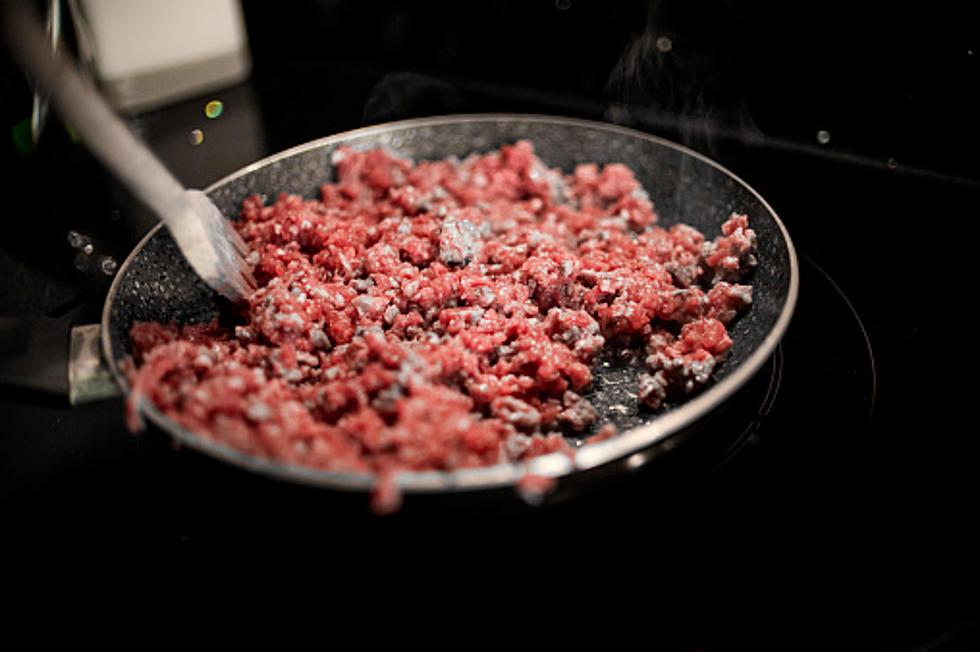 Another Massive Beef Recall In New York State
Getty Images
There is another recall that pertains to ground beef here in New York State. According to reports, as much as 58,000 pounds have been recalled.
It is that time of the year that we are trying to get on a regular routine and schedule for family dinners and there is a great chance that you have a Taco Tuesday planned? Check the reports before you use the beef in your refrigerator or freezer.
The U.S. Department of Agriculture has announced the recall of approximately 58,281 pounds of raw ground beef produced by American Foods Group and business operator Green Bay Dressed Beef.
The weather is about to change as we get ready for the official start of the fall. The fall officially arrives this weekend here in New York State and there are dozens of great things to do. From taking a ride to see the leaves that are changing to a family trip on a haunted hayride or picking out that perfect pumpkin, New York State really shines in the fall.
Popular Buffalo Dishes You Need To Make In An Air Fryer
You can make these classic Buffalo foods quickly and easily in your air fryer.
Man Jumps Fence and Falls into the Hole Where New Stadium is Being Built