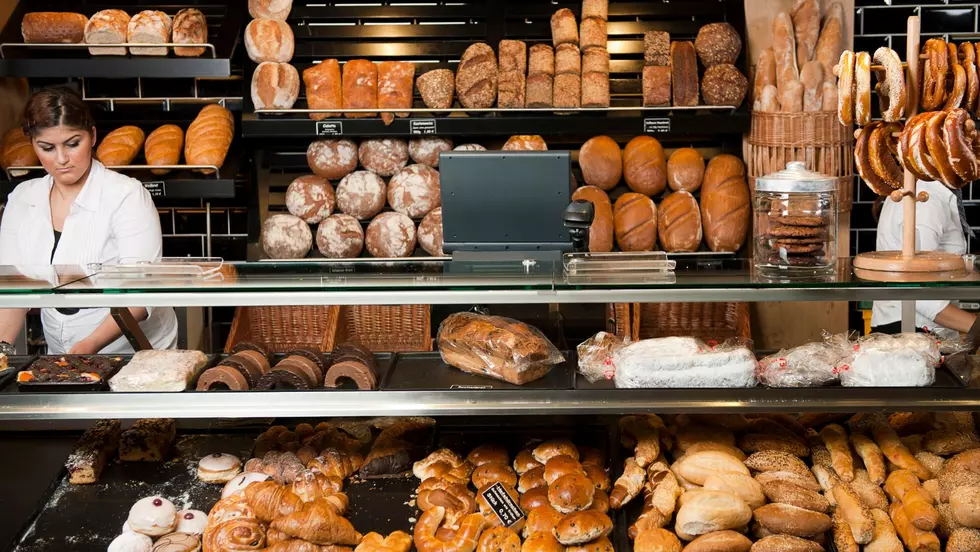 These 10 Bakeries Should Be Considered For Best In Buffalo
Photo Credit: Canva Image
When you shop local, your support goes directly back into the local businesses of Western New York and in our economy. But what shops are locally owned in Western New York?
Listen to Clay & Company On 106.5 WYRK
Well, when it comes to bakeries, there are a few places you can go for a bagel, pastry, breakfast, and a cup of coffee. 
In Western New York, there are tons of bakeries around that are more than qualified to make this list, but how many are locally owned? And which ones are the best?
Here are 10 bakeries that, after speaking with some long-time residents of Western New York, I think deserve some additional recognition for being some of the best around Buffalo, New York.
These 10 Bakeries Should Be Considered For Best In Buffalo Title
So many locally owned bakeries are around Western New York, but these ones are the top 10.
My personal two favorites on the list above are the Alden Bakery & Cafe and the Clarence Center Coffee Co. & Cafe, and it is because they both have something in common: they feel homey!
But I think that's the charm with any locally owned business -- they know how to make you feel like part of their family. 
I don't know about you, but I'm hungry now…so I'm going to ask Siri to pick a number 1-10, and maybe I'll see you at one of these delicious local bakeries!
15 Hilarious Buffalo-Themed Coffee Mugs For Bills Fans And More
In honor of National Coffee Day, here are fifteen sweet mugs to hold your hot cup of joe while proclaiming your love for Bufflalo.
Best Coffee Roasters And Makers In Western New York
Top 22 Coffee Shops in Western New York
These are the top 22 coffee shops in Western New York that are perfect for meeting a friend, studying for a test, or getting caught up on some office work.