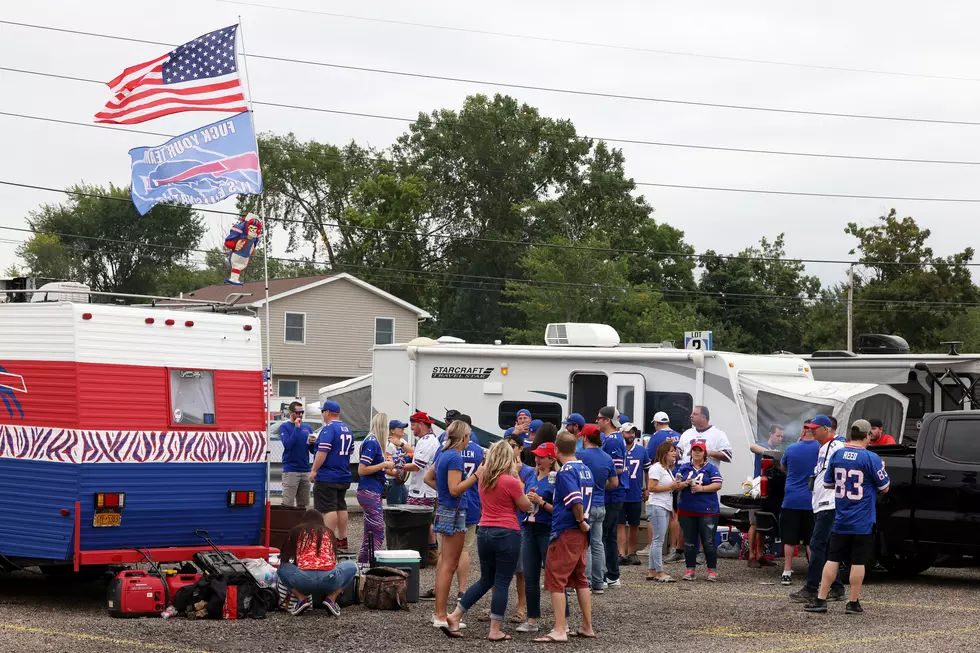 Warning To Buffalonians Who Make Their Own Buffalo Bills Gear
Getty Images
The Buffalo Bills started trademarking the term 'Bills Mafia' back in 2020. They are in the final stages of the trademarking process, which could mean that you could be in some hot water if you make 'Buffalo Bills' merchandise.
Possibly. But, lets not get ahead of ourselves. Posts about the trademark and 'consequences' have been circling on the internet. IF and WHEN everything becomes official, the Buffalo Bills aren't going to be coming after you at home for using your Cricut machine to make 'Bills Mafia' stuff. If you are selling 'Bills Mafia' merchandise, you would probably first get served a cease and desist.
There are two different trademarks that have been filed by the Buffalo Bills. According to WGRZ:
One was a Bills Mafia logo and the second filing was a standard character mark that included Bills Mafia on a variety of merchandise.  "Only the Bills can use the trademark Bills, or Buffalo Bills on goods and services," said Peter Perkowski, an intellectual property attorney in California. "But there is a principle in the trademark law that allows one to use a trademark that is called Fair Use and anybody can do that."
EXTRA: You can buy one of these massive, sweet Buffaloes for your house!  After talking with the owner, they are seeing an influx of people buying these before the Buffalo Bills season, and honestly, we can't blame them. They are made by a guy in Tonawanda and we just had to share them with you. They are certainly not cheap and you could possibly put your money elsewhere...but, after all...the Buffalo Bills will be Super Bowl Champions in February.
There are 5 different options and free delivery.
The largest statue weighs about 400 pounds.
Baby Buffalo - $675
Large Horns Up Buffalo - $2,500
Large Horns Forward Buffalo - $2,500
Medium on the rock - $2,600
Large on the rock - $3,200
Check out some of these pictures and some of the details below:
Buy This Buffalo Statue For Your Yard
Complete List Of Buffalo Bills Available On Cameo
Gameday Rules For Buffalo Bills Fans That Watch From Home