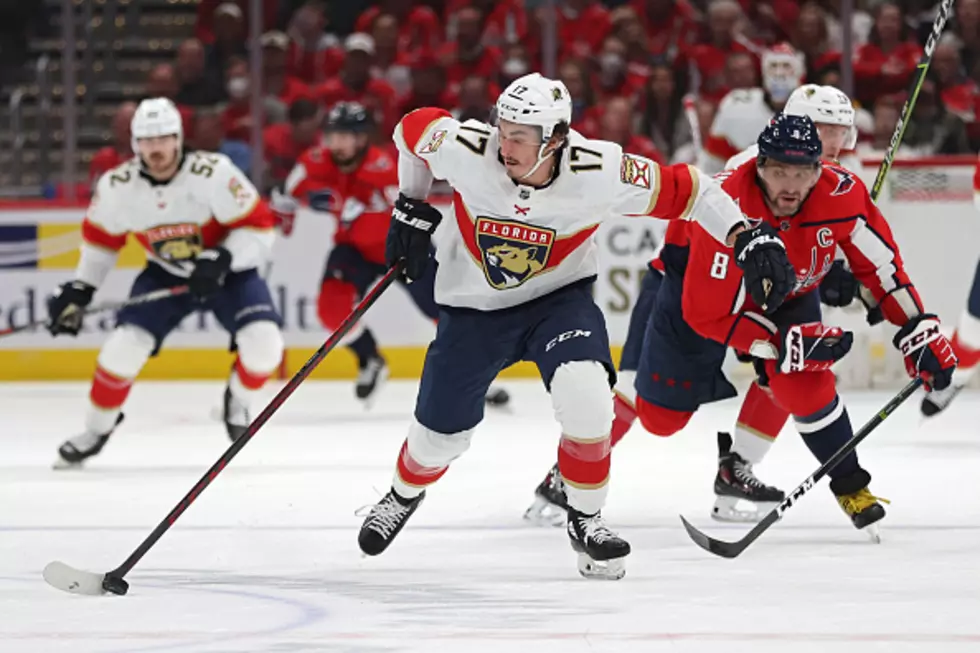 Two Pending Free Agents the Buffalo Sabres Are Linked To
Getty Images
While the regular season and Stanley Cup Playoffs are always fun for NHL hockey fans, there is nothing quite like the 7-10 period from the first round of the NHL Draft to the start of unrestricted free agency.
This year will be a busy off-season for Buffalo Sabres general manager Kevyn Adams, as he holds three first round picks on Thursday night in Montreal.
The Sabres are set to select 9th, 16th and 28th overall. We will have to wait and see if the Sabres keep all three picks or decide to package one or two and land a goaltender or a young, established player to insert into the roster.
Free agency should be juicy as well. The start of unrestricted free agency begins at noon on July 13th.
Buffalo has $34 million (roughly) in cap space. They need to spend at least another $13-14 million in order to reach the salary cap floor. That might also include a new Victor Olofsson contract.
The list of free agents set to reach the open market are intriguing. Johnny Gaudreau, Evgeni Malkin, Nazem Kadri, Filip Forsberg and Claude Giroux, just to name a few.
According to The Fourth Period, there are two prominent free agent forwards linked to the Sabres interest.
Colorado Avalanche winger Andre Burakovsky and Florida Panthers winger, Mason Marchment.
Burakovsky is 27 years old and will likely command between $5-7 million per season, so the price will be lofty.
The Austrian-born player is a former first round pick of the Washington Capitals and had career highs in goals (22) and points (61) with Colorado last season.
Mason Marchment is the son of former NHL defenceman Bryan Marchment.
Mason is also 27 years old and had a breakout season with the Panthers in 2021-2022. He scored 18 goals and 47 points in 54 games, and he brings a nasty edge to his game, much like his dad did for teams like the Edmonton Oilers and San Jose Sharks.
The Sabres will have to contend with other teams if they do indeed target Burakovsky and Marchment. The Fourth Period reports that Burakovsky is also linked to the Boston  Bruins, Carolina Hurricanes, Dallas Stars and a potential re-sign with the Avalanche.
Marchment is also linked to the Bruins, Stars, Maple Leafs, Golden Knights, Oilers, Lightning, Devils and a re-sign with the Panthers.
Getting one of them would be a great big splash in free agency for Adams.
Top 10 Most Underrated Buffalo Sabres of All-Time
Buffalo Shares Their Favorite Memories Of The Aud
LOOK: 25 fascinating vintage photos of the first Winter Olympic Games
The first-ever Winter Olympics were held in Chamonix, France, showcasing a variety of sports and athletes.
Stacker
assembled a collection of photos from those first Games.