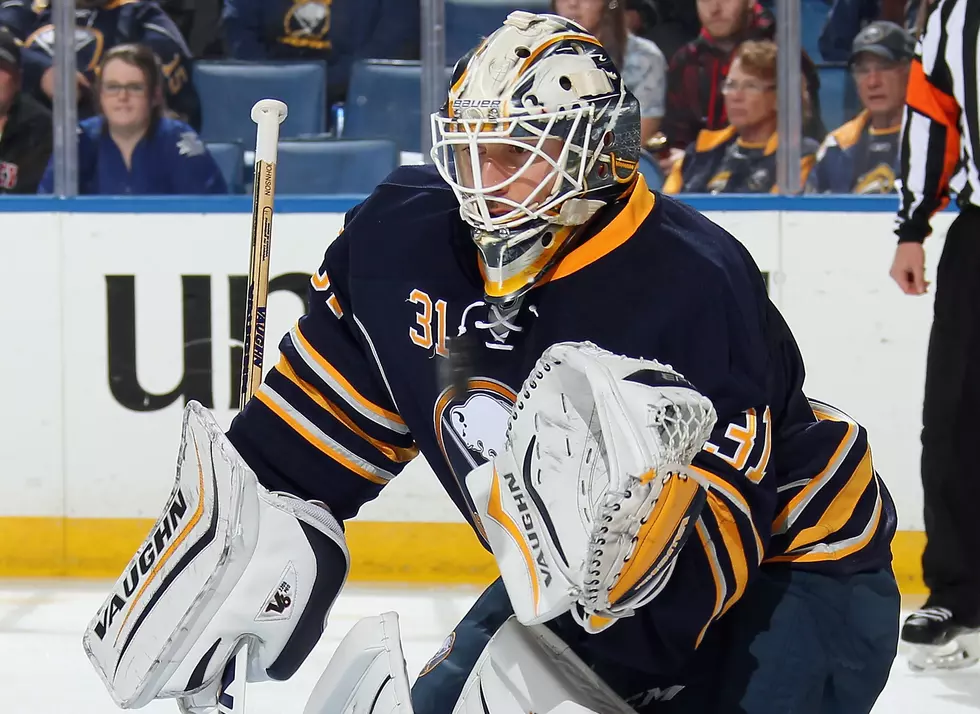 Buffalo Sabres Knock Off Top Team In the League
Chad Johnson stopped 26 shots to win his first game of the season at home (Getty Images)
There haven't been too many games this season where the Buffalo Sabres have made it worth the price of admission, but a much different story on Tuesday night when they beat the top team in the league.  Sam Reinhart scored a pair of goals, Ryan O'Reilly had a goal and two assists while Chad Johnson picked up his first win of the season at KeyBank Center in a 5-3 over the Tampa Bay Lightning.
Defensively, special teams, goaltending, it was a complete team effort by the Sabres and they have no choice.  With Jack Eichel out of the lineup indefinitely, if the Sabres want to win games they have to have all hands on deck and against the Lightning there were no passengers.
Nick Baptiste called up from Rochester to fill Eichel's roster spot opened the scoring for Buffalo with his second goal of the season and Scott Wilson scored his fourth.  Wilson's goal in the second period put Buffalo into the lead for good and a power play goal by O'Reilly early in the third turned out to be the game winner.
Consecutive Buffalo penalties seven seconds apart in the second period gave Tampa Bay a 5 on 3 power play for 1:53 and the Sabres masterfully killed it off and that may have been the key to the game.  With the firepower the Lightning have they could have taken over the game at that point but the Sabres wouldn't let them.
Johnson was terrific in goal too stopping 26 of 29 shots.
The Sabres travel to Ottawa on Thursday night.