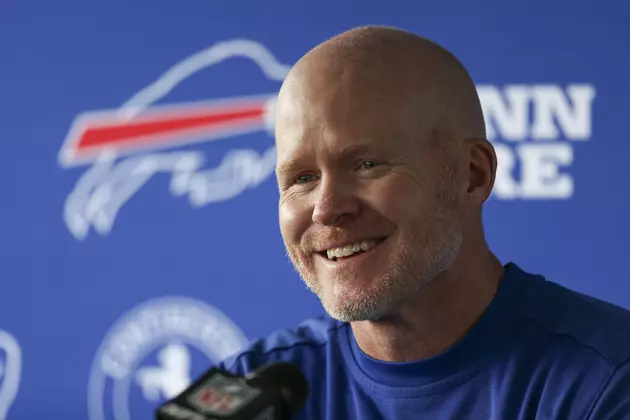 CONGRATULATIONS: Buffalo Bills Star Misses Practice After Birth of Daughter
Getty Images
Congratulations! Stefon Diggs dropped the news in a press conference yesterday after the Buffalo Bills practice! Diggs announced that his friend and teammate was not at practice yesterday because he was having a baby!
The very quiet, emerging star running back for the Buffalo Bills James Cook was noticeably missing from practice on Thursday, but reporters soon learned why!
James Cook, the 23-year old, who played for the University of Georgia, missed practice because he was in the hospital for the birth of his new baby! Cook has a 3 year old son at home now.
Did James Cook have a baby girl or a baby boy?
James Cook missed #Bills practice today because of the birth of his daughter, according to Buffalo Bills reporter John Scott.
Stefon Diggs though made it seem like there was a baby boy, though, at first.
Shoutout Jimbo. Congratulations. He had a baby today, so lil, lil Jimbo, I guess. Hopefully he's a football player", according to 
As of right now, James Cook is a Top-5 running back in the NFL bringing in 169 yards total after the first two games. The Bills might have found a constant star in the back, a position that has not had a major star at for some time. james Cook started to emerge last year in his rookie year after he was drafted by the Buffalo BIlls.
Buffalo Bills running back James Cook is the youngest Cook brother and sibling of superstar running back, Dalvin Cook of the New York Jets.
LOOK: The 25 least expensive states to live in