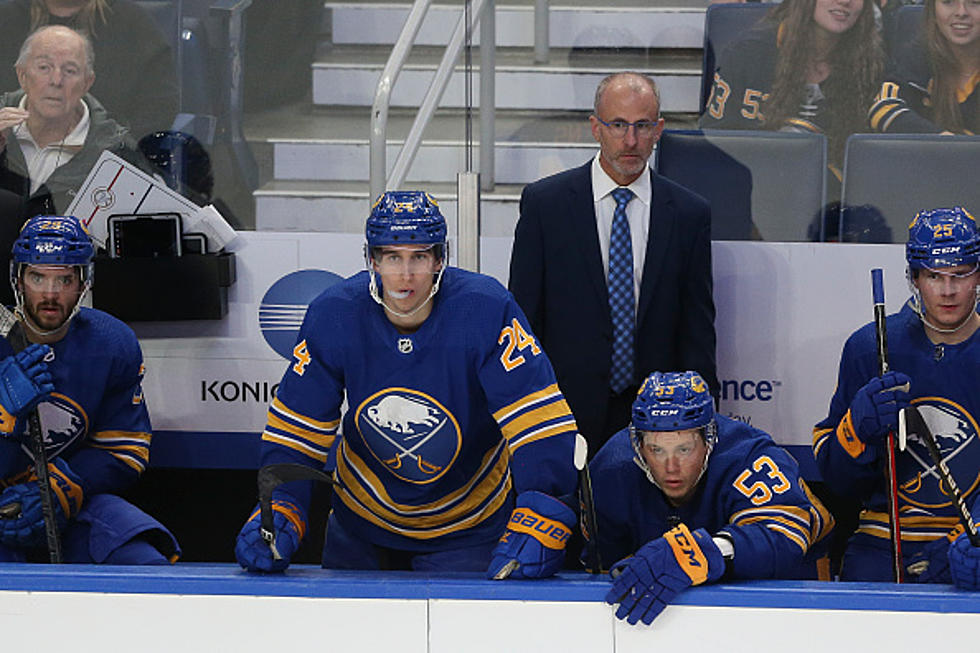 Don Granato Video Makes Sabres Fans Thrilled [VIDEO]
Getty Images
The Buffalo Sabres will not make the playoffs once again this season, but they have been playing much better since January. They're also more fun to watch these days, compared to last season and well, the few seasons before that.
Buffalo lost in a shootout to the Winnipeg Jets on Wednesday night, 3-2. The Sabres dominated play for most of the game, but the Jets goaltender Connor Hellebuyck played outstanding.
A video before the game, however, is what many Sabres fans are talking about today.
It was in the locker room before the game started, as head coach Don Granato gave a speech to his players, which led into forward Peyton Krebs announcing the starting lineup.
"Think to yourself, to inspire the next guy in this room, says Granato. We all think about scoring a goal, but when it really works, it's what you do to inspire the guy next to you."
Krebsy is Peyton Krebs, who was traded for along with Alex Tuch for Jack Eichel in early November of 2021.
This really shows how much of a team the Sabres are now. Granato's not the run of the mill NHL coach and it's worked on a young team like Buffalo.
For the first time in years, it feels like the Sabres care about one another and are working as a unit, rather than just one or two stars and everyone else, which did not work in the Eichel era.
Buffalo Sabres Captains Since 2000
Buffalo Sabres Goalie Masks
LOOK: The Most Famous Actor Born Every Year