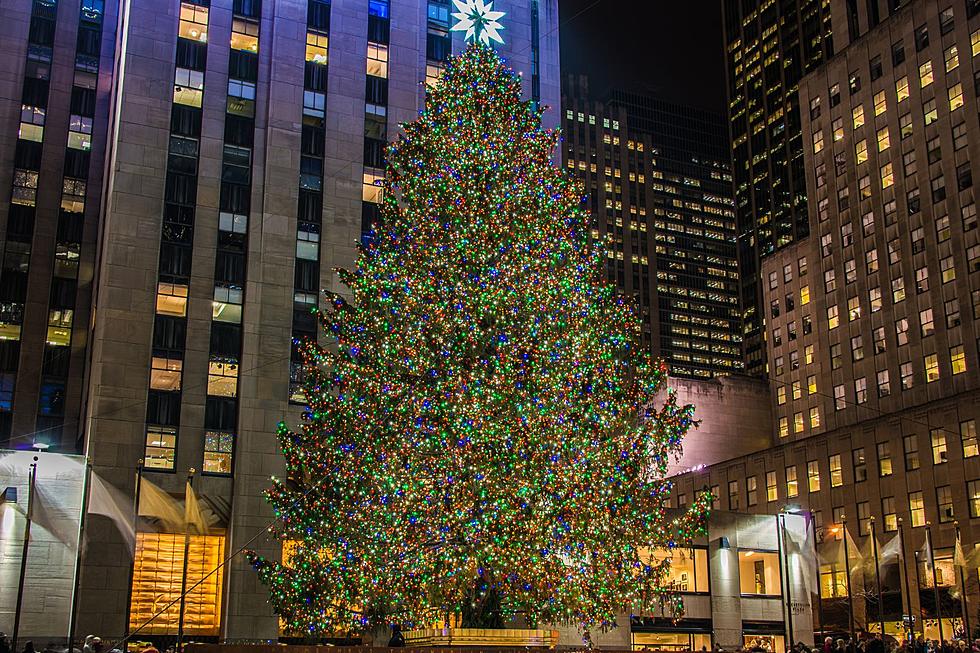 Fountain Plaza Has Set A Date For Their Christmas Tree Lighting
(Canva)
It feels like it was just summer a few days ago.  But it's already time to start getting ready for the winter holidays.  The first Christmas tree lighting has been announced.
There are two types of Christmas people
There are two types of people that celebrate Christmas.  There are the people who wait until the last week before Christmas to decorate and get into the spirit and the people who would leave their decorations up all year if they could.  If you're the kind of person who cannot wait for Christmas to get here, you'll be excited to hear that one of the first Christmas activities of the year has already been planned.
The date has been set for the Fountain Plaza Christmas Tree Lighting
Put December 9th on your calendar.  That is the date of the Christmas Tree Lighting at Rotary Rink in Fountain Plaza.  The event will begin at 5 p.m. with free ice skating (weather permitting) and fireworks over the plaza after the tree is lit at 6.
"We look forward to carrying on the tradition of free ice-skating in the heart of Downtown and to working with our partners at BankOnBuffalo. In partnership with the City of Buffalo and Rotary Club of Buffalo, Buffalo Place has managed the operation of this outdoor ice-skating rink for 26 years. Renovations to Fountain Plaza provide residents and visitors with a charming outdoor winter activity to enjoy all season long."- Michael T. Schmand, Executive Director of Buffalo Place, Inc.
The event is sponsored by Bank On Buffalo and produced by BuffaloPlace.
The fun doesn't stop after the tree is lit
After the tree is lit, stick around for more Christmas fun.  There will be visits from Santa Claus, carriage rides, live alpacas to visit with guests, and more!
Click here for all the details.
14 Places To Buy Cheap Christmas Trees In Western New York
Gallery Credit: Brett Alan
31 Things That People Who Love Christmas Do In WNY Every Year
Gallery Credit: Brett Alan
5 Best Places For Early Christmas Shopping in Western New York
The best places to get that early holiday shopping done in Western New York.