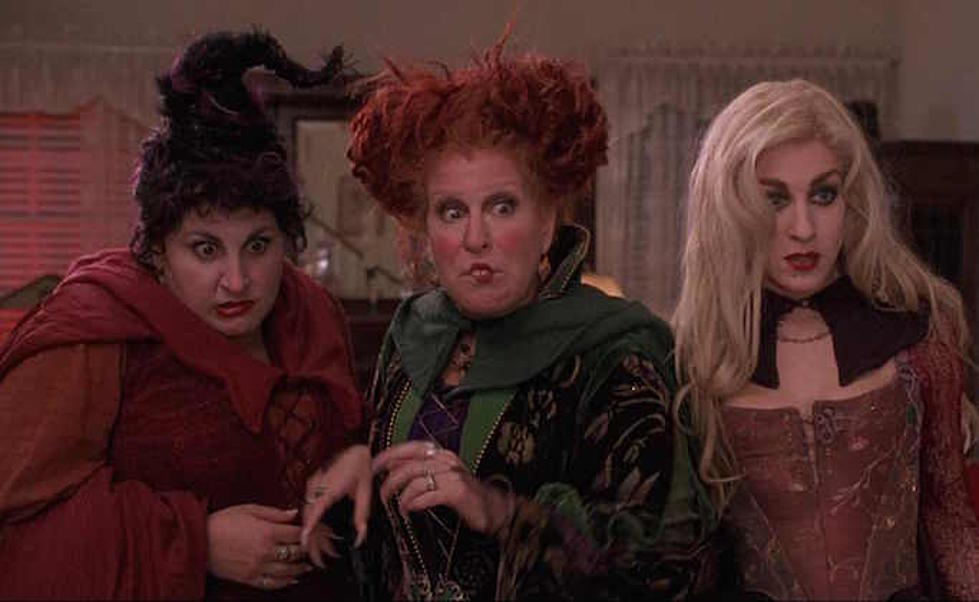 Hocus Pocus 2 Is Happening – And It's Coming To Disney +
Disney
Disney has already seen some success with some of their original programming on their streaming service Disney +.  They're going to try to add to that success with a sequel to a very popular Halloween movie.
If you are a fan of the 1993 movie Hocus Pocus about the Sanderson sisters, you're in luck.  It was rumored for quite some time but now, they are currently in the pre-production process of a sequel.
They've chosen Adam Shankman ("Hairspray," "Step Up" and "A Walk to Remember,") to direct.  However, he's currently working on a sequel to Disney's Enchanted called "Disenchanted." So there's no word on when they will get started on Hocus Pocus 2.
Some people are guessing that they will try to release it in 2020.  You can bet that they would like to get it streaming by October, if they can.
Enter your number to get our free mobile app
More Articles You Might Be Interested In
Listen to WYRK On The Job with Brett Alan, weekdays from 10am-3pm on Buffalo's New Country 106.5 WYRK!!