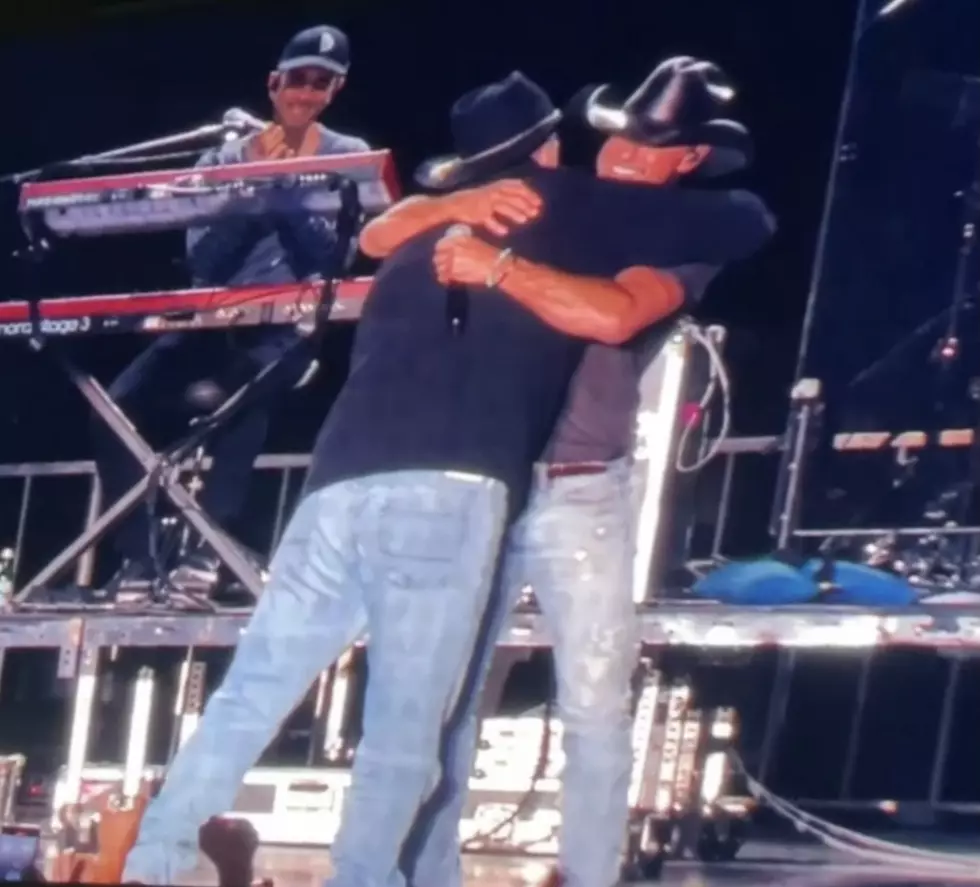 Jim Kelly Makes Surprise Appearance During Tim McGraw Concert
Photo Credit: Kadie Daye
Tim McGraw performed at the WYRK Toyota Taste of Country, but his best friend might have stolen the show.
Listen to Clay & Company, Every Weekday Morning On 106.5 WYRK
Granted, we loved all of the songs Tim McGraw performed on the stage at Sahlen Field, but I think we can agree the crowd got a smidge louder when McGraw brought out his good friend Jim Kelly to the stage. 
"Where else would you rather be than..." Jim Kelly started off. 
"RIGHT HERE. RIGHT NOW." The crowd jumped in.
You can see more of Jim Kelly and Tim McGraw at the WYRK Toyota Taste of Country below. 
This is not the first time Jim Kelly has appeared in the middle of a Tim McGraw performance. You may remember…he got on stage a few years back during a Tim McGraw concert at Darien Lake. 
Kelly had a handful of footballs and came onto the stage so he could throw them into the audience. 
You can see that video below.
If you also were hoping for a Jim Kelly-Tim McGraw duet, you are not alone. However, that does not seem likely to happen in the near future. 
While Jim Kelly is a huge supporter of country music in Buffalo and is a good friend of Tim McGraw's, Kelly told Clay & Company on 106.5 WYRK that he has a small fear when it comes to being called up to sing with artists like Tim McGraw.
It may not have been a duet this time, but who's to say that it won't be next time?
Buffalo is looking forward to the next reunion between best friends Tim McGraw and Jim Kelly.
Taste of Country 2022
Photos from Country's biggest night.
Buffalo Country Music Concerts in 2022
Concerts in Buffalo, NY? Here is a list of the shows coming to the Buffalo and Rochester area, such as Morgan Wallen, Keith Urban, Thomas Rhett and Luke Bryan.
15 Concert Mistakes You Should Avoid At Darien Lake
Sometimes, we can all become one of these people, but it's important to remember that it can annoy others. Try to avoid turning into one of these 15 types of concert go-ers.