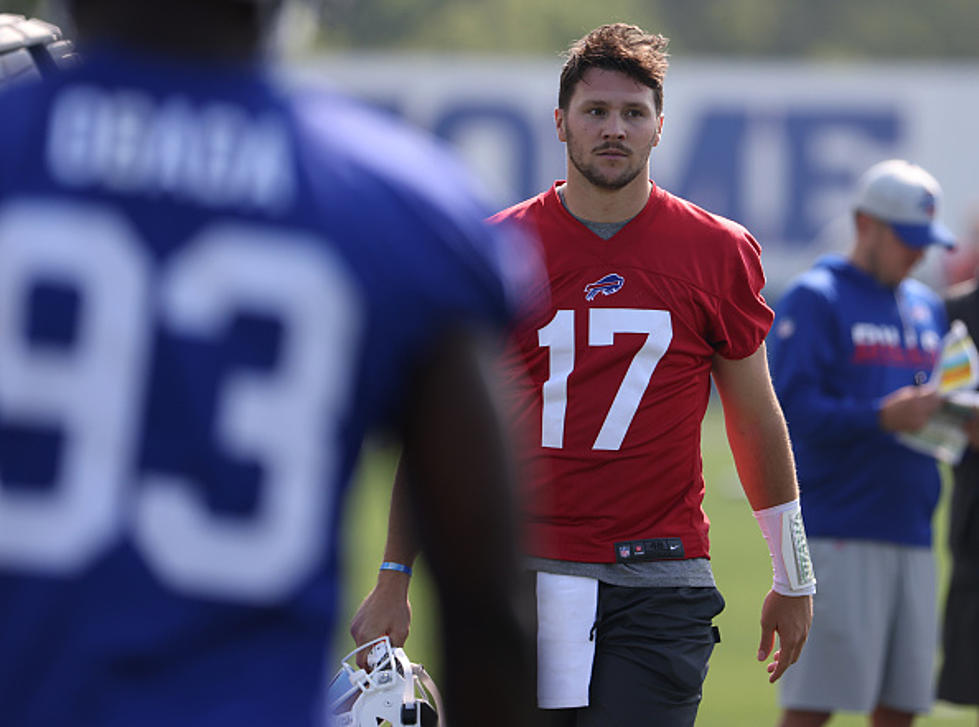 Major Josh Allen Find at Yard Sale
Getty Images
Josh Allen is the king around Buffalo right now. One guy found quite the Josh Allen collectible for a great price.
Look at what one guy found at a yard sale. He found this Josh Allen rookie card and bought it for 20 bucks.
TWENTY BUCKS!
Right now you can get the same card on eBay for $600. Take a look at the picture below. The Buffalo Bills quarterback is not just a super star in Western New York, but he is also one of the faces of the National Football League. He usually has a calm, cool demeanor, but realizes he might have to be more of a 'jerk'.
Understanding the weight of my words is a big key," Allen told CBS Sports. "I still feel like a kid playing a kid's game. I like to be loose, I like to have a lot of fun, but I understand there's times when I'm gonna have to be serious and gonna have to be kind of a jerk and try to demand the most out of guys", according to Sports Illustrated.
What is the most expensive Josh Allen card that you can buy?
2018 Panini National Treasures Josh Allen RC Auto Patch #163 /99
Right now this one is going for well over 4,000 bucks on eBay.
EXTRA: The Buffalo Bills Little People will be coming out again this coming Friday on August, 11, 2023. This is the third edition of the Little People from Fisher Price and will be sold at Wegmans and on the Fisher Price website. If history repeats itself, the Buffalo Bills Little People always sell out. Don't panic buy, though. There is usually another supply coming shortly.
The past couple of season when Fisher Price has released the Little People, fans bought secondary boxes of them for much higher prices.
This year the Buffalo Bills Little People will have 4 more figures again like year 1. They will include Buffalo Bills' Josh Allen, Von Miller, Dawson Knox and a Buffalo Bills fan with the classic blue water buffalo hat with horns.
The Newest Buffalo Bills Jersey Numbers