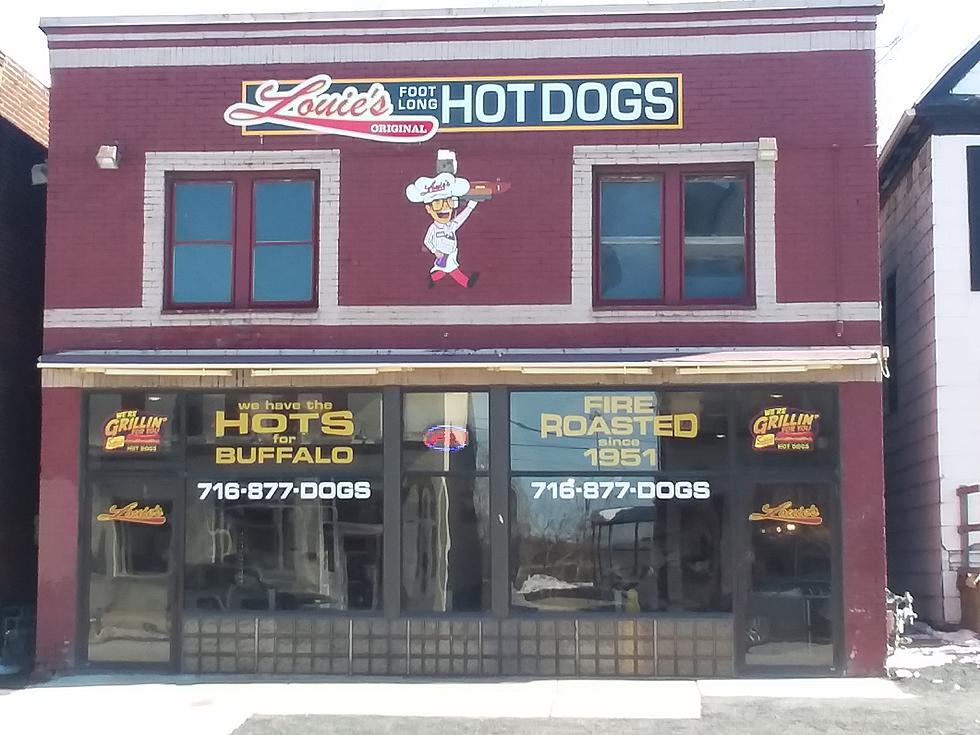 New Louie's Original Foot Long Hot Dogs Year-Round Location Is Open
Louie's Hot Dogs new Black Rock location (Dale Mussen photo)
It's an annual thing with me - waiting for Louie's Hot Dogs on Grand Island Blvd. next to Sheridan Park in the Town of Tonawanda to open each spring. This year's opening date is Wednesday, April 4th.  I always try to get over there at least during the first week if not opening day to say hi to the owner Angelo Turco and his sister Debbie. 
But Louie's is entering a whole new chapter in its incredible history.  Their brand-new year-round location at 1893 Niagara St. in Buffalo's Black Rock section is now open.  The same great menu we've all come to know and love at their Tonawanda location and the same great taste, but now we can enjoy it year-round.
Angelo told me he had been thinking about opening a new location ever since a tragic fire a few years ago destroyed their Elmwood Avenue store.  But this new Niagara St. store may be just the beginning.  More Louie's Hot Dogs locations may be in the works in the coming years.
But first things first.  He and his sister are determined to get the new location off to a successful start before turning it over to co-owners/managers Jack, Scott and Elaine Baker.
Oh, and as a bonus, Louie's is now featuring their signature Loganberry ice Tea and Pepsi products at its two locations.
Some little known facts - Angelo and Debbie's father Louie Turco opened the Sheridan Park location in 1951 and it was Louie's idea to introduce the area's first foot-long hot dog.  Louie worked with Sahlen Meats to develop a foot-long hot dog with a recipe that was uniquely his own.
Louie's Hot Dogs was one of the original vendors of the Taste of Buffalo and is the only one of the original 14 that has appeared every year since 1984.