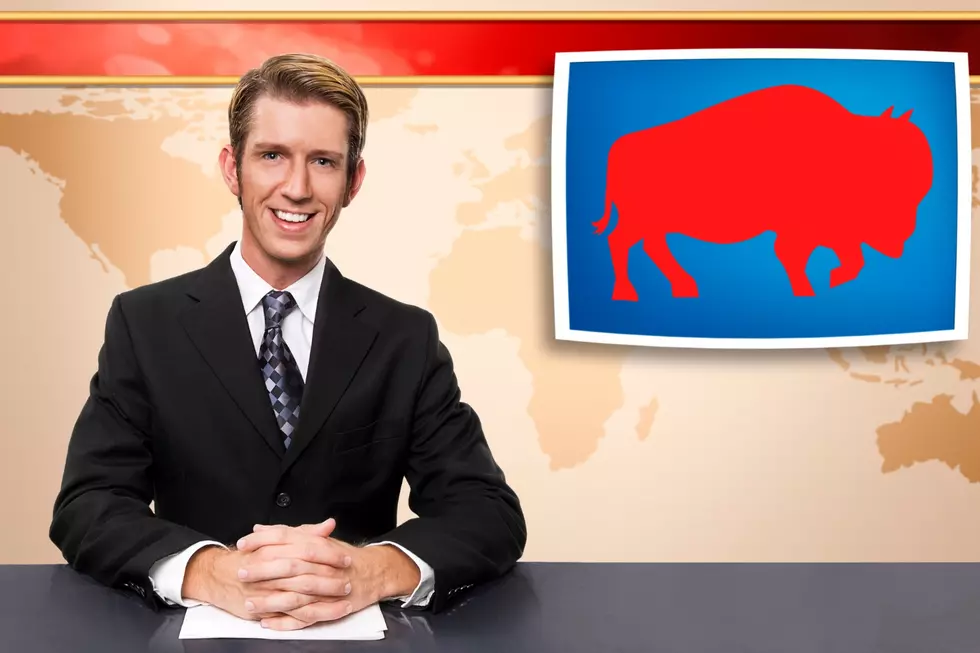 We Can't Believe Famous News Anchor Didn't Know This About Buffalo
Canva
While updating television audiences on the latest news about Buffalo Bills' safety Damar Hamlin, one national news reporter revealed he learned something about the city of Buffalo for the first time. 
National news has been closely following the updates of the Buffalo Bills' Damar Hamlin, who collapsed last Monday night in a game against the Cincinnati Bengals after suffering cardiac arrest. Since then, Hamlin has made a remarkable recovery, and news stations all over the country have been covering his incredible progress.
NBC's Today Show is one of the many national news programs airing positive updates on Damar daily. During Tuesday morning's broadcast, Today Show correspondent Jesse Kirsch gave a live report outside of Buffalo General Medical Center in downtown Buffalo, where Hamlin was transferred earlier this week to continue his recovery. 
Teasing the upcoming segment, Kirsch stated, "We are in the city of good neighbors, and so is Damar Hamlin."
After sending it back to the main studios in New York City  and before going to commercial break, host Craig Melvin turned to his colleagues at the anchor desk, Savannah Guthrie and Hoda Kotb, and proclaimed, "I was today years old when I found out Buffalo is known as 'the city of good neighbors.'"
The revealing of Buffalo's nickname has surprised many people who have been paying close attention to the news of Damar Hamlin and the Buffalo Bills.
Official since Mayor Thomas L. Holling declared Buffalo "The City of Good Neighbors" in 1940, the motto has been adopted over the years to express Buffalo's strong sense of community and friendship towards one another. 
After a difficult year filled with tragedies like the mass shooting at Tops, two massive snow storms, and the health of Damar Hamlin, the "city of good neighbors" moniker means more to Buffalo residents than ever. It's great to see the nickname that means so much to the Buffalo area get a spotlight on a national stage.
10 Shirts To Show Your Love For Damar Hamlin
Show your support for Damar Hamlin by sporting one of the shirts the Buffalo Bills wore on Sunday.
Amazing Shirts Any Bills Fan Will Love As A Gift
Whatever your style - classic, retro, funny, or chic - these shirts that you can get on Etsy are way better than the basic Bills merch in the team store.