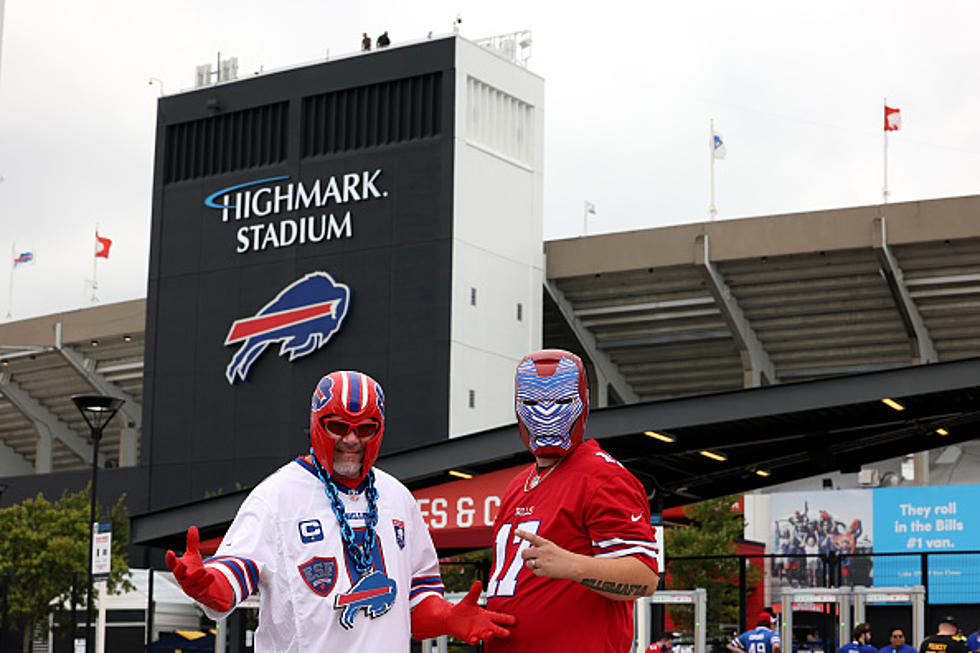 Not The Best Weather For The Bills Game This Sunday
Getty Images
The Buffalo Bills are preparing to play their week4 game against the Houston Texans this Sunday at Highmark Stadium. The game marks the second-straight home game for the Bills in Orchard Park.
Fans going to thee game last Sunday against Washington were treated to perfect weather. Mid-60s and plenty of sunshine with intermitted clouds. Can't really ask for better weather.
However, this Sunday will be a different story.
Fans can expect cloudy skies and hit and miss showers most of the day, with a rumble of thunder, according to WIVB 4 Warn Weather. The heaviest rain should hold off until late afternoon, but chances are fans will get wet for the Bills game this Sunday.
If you plan on attending, definitely bring a rain jacket with you, because I know from experience that sitting in the rain at a Bills game without proper clothing is not the most pleasant experience.
This will be the last Bills home game for nearly a month. The Bills play two consecutive night road games -- one in Kansas City on Sunday Night Football and the next in Nashville against the Tennessee Titans on Monday Night Football. Then the Bills have a bye week.
The next home game will be against the Miami Dolphins on Halloween.
It's not the most ideal situation to have a month away from home games, but that usually means the home games will be stacked for late November and December, which is ideal for Buffalo and the home stretch as we get towards the postseason.
25 Things You Need To Do In Buffalo and WNY This Fall Season
The best 25 things to do in Western New York this fall season.
57 Fun Facts You Might Not Know About Buffalo
You might know a lot of these, but there is no way you know all 57 things. If you did, I would be impressed.
Here's a list of 57 fun facts that single Buffalo out from the rest of the country.
READ ON: See the States Where People Live the Longest
Read on to learn the average life expectancy in each state.