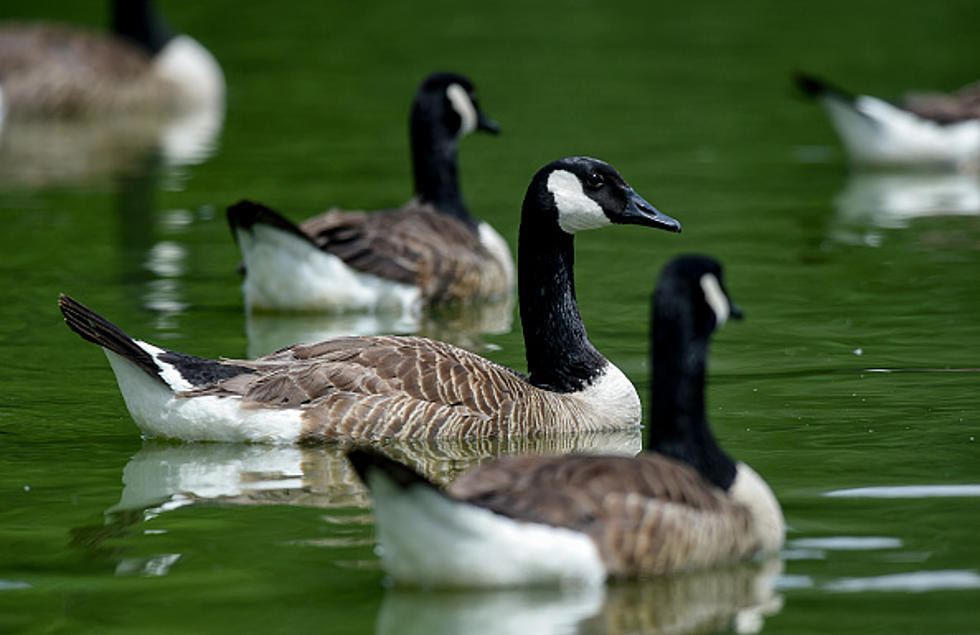 Open Fields In WNY Are About To Get Loud At Sunrise And Sunset
MediaNews Group via Getty Images
The summer is winding down and fall is nearly here, but one of the best seasons is about to begin.
As the days get a little shorter, and the evenings and overnights get cooler, many of us are excited about the onset of hunting season in Western New York! September 1st traditionally means the beginning of the Canada goose season here in Western New York.
At daybreak, and around sunset, you may hear the sounds of gunshots around fields, farms ponds, and other areas that are populated by Canada geese.
Shooting Hours are: ½ hour before sunrise to sunset during regular season. During September, shooting hours are extended to ½ hour after sunset, except when other waterfowl seasons are open (e.g. Youth Waterfowl Season).
By law and Department of conservation rules, each hunter this September has a daily bag limit of up to 15 Canada geese!
With the amount of geese that are around Western New York, this is also considered a "nuisance season". There has been a huge boost in the amount of geese around western New York lately and this hunting season helps to keep the population at a manageable amount.
Canada geese in large numbers become a big issue for landowners and also other recreational areas like parks and golf courses. Not only are they a nuisance for crossing roads and interfering with pedestrian traffic, they also leave droppings behind that are quite a mess!
Best of luck to those headed out this season! Stay safe and remember to follow all the guidelines and laws and be respectful of land owner's properties.
All The Answers To Useless Trivia Questions That Are Driving You Nuts
8 Parks in Buffalo Near the Water