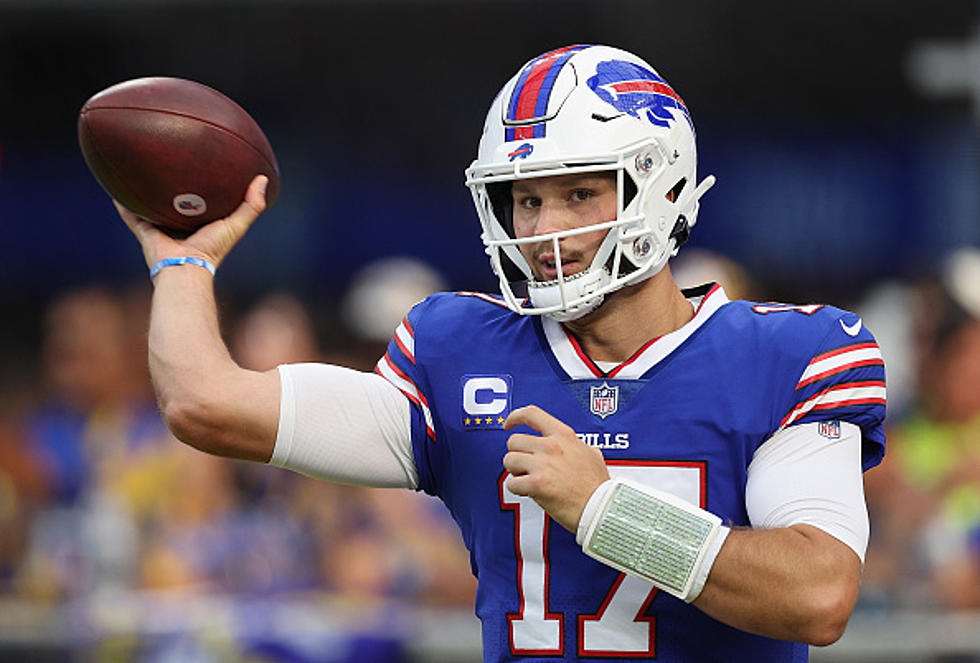 Outrageous Prices For FREE Buffalo Bills Training Camp Tickets
Getty Images
Tickets for the Buffalo Bills training camp became available on Monday, June 26 and within hours people were getting TICKED on social media.
The Buffalo Bills announced the training camp schedule earlier in June with the times and dates that fans would be welcomed to come out to St. John Fisher and Highmark Stadium for practices. Training camp will start on July 26th with a 9:45 am practice. The annual blue vs. red game at Highmark Stadium will be on August 4th at 5:30 pm and more info is supposed to be released for tickets at a later time.
The tickets for training camp were FREE, but you had to claim them and there was a limit on how many you could have. You could only claim 2 different practices and get up to six tickets per practice. The Buffalo Bills are all of the hype right now, so the tickets went unbelievably fast.
People are now trying to SELL tickets on Facebook Market place and other secondary ticket sites. BUT BE AWARE. The Buffalo Bills and Ticketmaster have made it so that you cannot access your tickets until right before training camp. Is this in response to people trying to sell them? BE CAREFUL of this when you are 'buying' training camp tickets on secondary markets.
Some of them were going for almost $100!!
As you can imagine people were TICKED that they have to buy the tickets.
Don't blame them.
Someone else is trying to make a buck off of something that they didn't even pay for. It's one thing if you paid for them and try to resell them, it is a completely different thing if they are free. If you pay for the tickets yourself, you are at least risking the fact that nobody will buy them.
Either way, if you are going to training camp and need to know where to enter, park, and watch practice at St. John Fisher. There will also be a shuttle available for convenient parking and drop-off. The cost to take the shuttle is a buck per person.
Rent An Island In WNY
Rent the Paddle Inn In Western New York