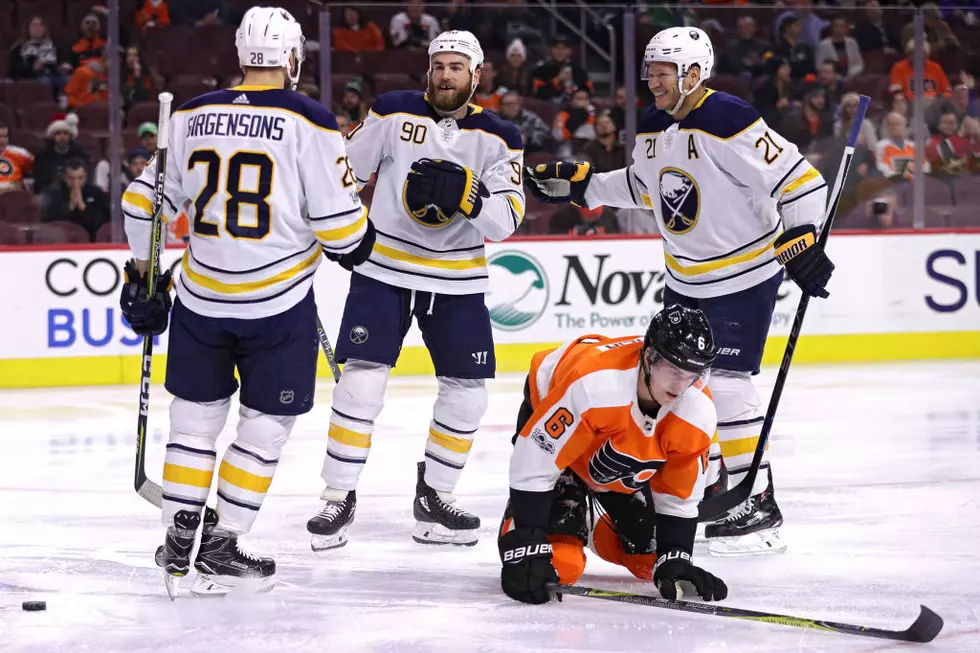 Sabres Show Effort But Fall Anyway in Philadelphia
Ryan O'Reilly (90) scored Buffalo's lone goal in a loss to the Flyers (Getty Images)
Scoring goals has been a problem for the Buffalo Sabres all season and it cost them another game Thursday night in Philadelphia in a 2-1 loss to the Flyers.  Even with only 20 shots on goal, the Sabres had some golden opportunities, but just couldn't put the puck in the net.  They gave a good effort, but didn't get the results.
Ryan O'Reilly opened the scoring early in the first period, but the Flyers tied it a few minutes later.  The Flyers scored the go-ahead goal in the second period and held off the Sabres the rest of the way.
In his fifth straight game in goal, Robin Lehner played well enough to win, but the Sabres just didn't give him enough offense.  Evander Kane alone had three great chances to score but came up empty each time.  Lehner finished stopping 25 of 27 shots.
The loss ends the Sabres four-game points streak.  They had picked up points with a pair of wins and back to back overtime losses.
The Sabres are back home Friday night against Carolina.