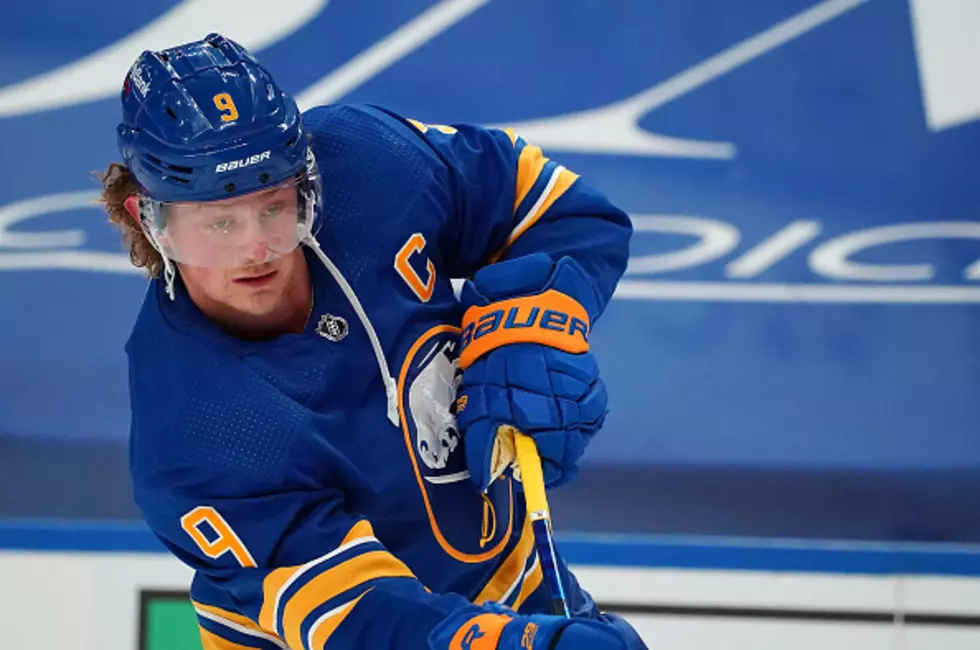 Sounds Like Sabres Captain Jack Eichel Wants to Play For The Boston Bruins
Getty Images
The NHL offseason has officially begun with the end of the Stanley Cup Final. The Buffalo Sabres have had been in offseason mode the last two months and to say they'll be a lot of changes made to the roster might be an understatement.
The biggest unanswered question surrounding the Sabres is star forward and captain Jack Eichel.
Eichel is one of the best forwards in the NHL but since entering the league in 2015 as the second-overall pick (behind only Connor McDavid), Eichel and the Sabres have missed the playoffs every season and many are speculating (assuming) that Eichel will be traded this month —before the NHL Draft takes place in less than two weeks.
On Friday evening, Eichel made headlines in Buffalo based on comments he made in Boston.
According to WKBW, Eichel talked with Boston 25 News (his hometown market) about his career and what the future holds.
When the inevitable topic of playing for the Boston Bruins came up, Eichel wasn't afraid to say how cool it would be to play for the Bruins.
"I think every kid grows up you know, dreaming of playing for their hometown team," Eichel said in the interview. "You know, whether that happens now or later in my career."
Eichel continued.
"Whatever. Who knows if it ever happens?" Eichel asked. "You know, it would be pretty cool, but who knows what's going to happen in the next little bit?"
While not flat out saying he wants to play for Boston, Eichel was pretty candid about the possibility, which further proves his time in Buffalo has all but come to an end.
We'll see where Eichel goes (if he goes).
KEEP READING: Here are 50 of the most famous sports goofs
CHECK IT OUT: 100 sports records and the stories behind them