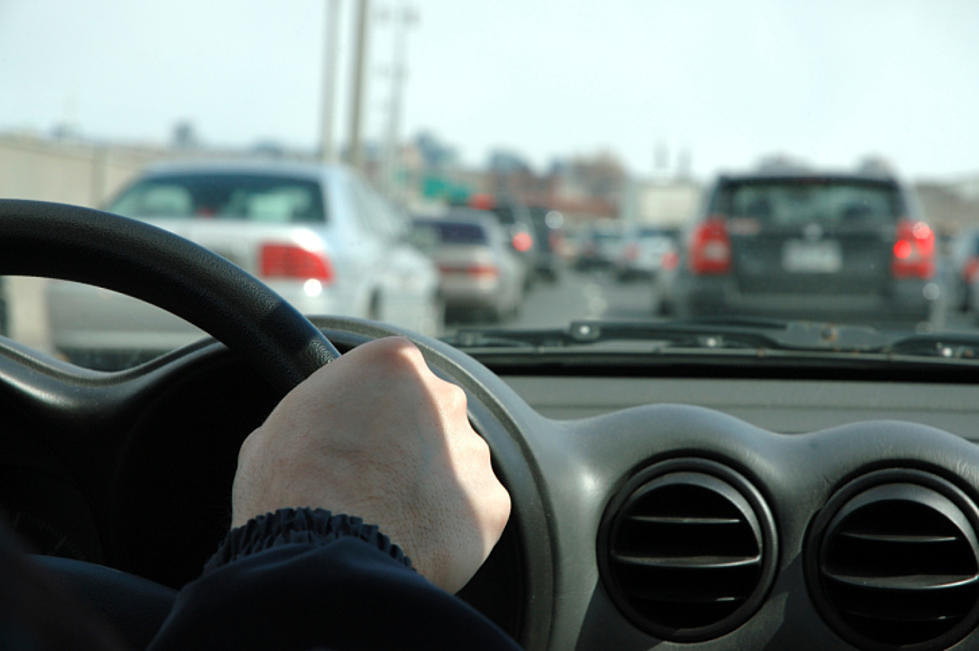 The Five Worst Intersections In WNY
ThinkStock
Let's be honest, we have it pretty good in Buffalo when it comes to traffic. If you've been to places like New York City, Chicago, and Los Angeles; even Nashville, then you know that traffic could be much worse. But we still have some trouble spots and that includes some frustrating intersections.
Here are five of the worst intersections for traffic in Western New York:
* The Five Corners in Orchard Park:
Of course, this is the first intersection mentioned. The five corners intersection in Orchard Park intersects Southwestern Blvd., Orchard Park Road, and Lake Avenue.
If you catch the full sequence of this light, especially during rush hour drive times, you're going to be waiting a few minutes at least. Might as well read a book and relax...
* Transit Road and Maple Road/Greiner Road in Williamsville:
Back when I used to work up in Lockport, I would sometimes drive down Transit back home...which I only did a handful of times because I learned my lesson.
Transit Road could have multiple intersections on this list but this one is really bad because so many people want to get down Maple Road.
* Niagara Falls Blvd. and Maple Road:
Maple Road making its second appearance on this list and for worthy inclusion -- this intersection can have a pretty long wait since it's by a bustling area in the northtowns and right by the Boulevard Mall.
I grew up in Amherst so I recall quite a few accidents at this intersection over the years.
* Union Road and William Street:
This is another intersection that can back up a long way, particularly during morning or afternoon rush. The light at Losson Road nearby doesn't help relieve the traffic, either...
* Southwestern Blvd. and McKinley Pkwy.:
I lived in Hamburg for a few years and this intersection is definitely one of the worst in the south towns.
If you have to turn left or right onto McKinley, you might be waiting for two light sequences, just because of how far it can backup and how long (or short) the green turn signal lasts.
Which other intersections belong on the list?
Enter your number to get our mobile branded app