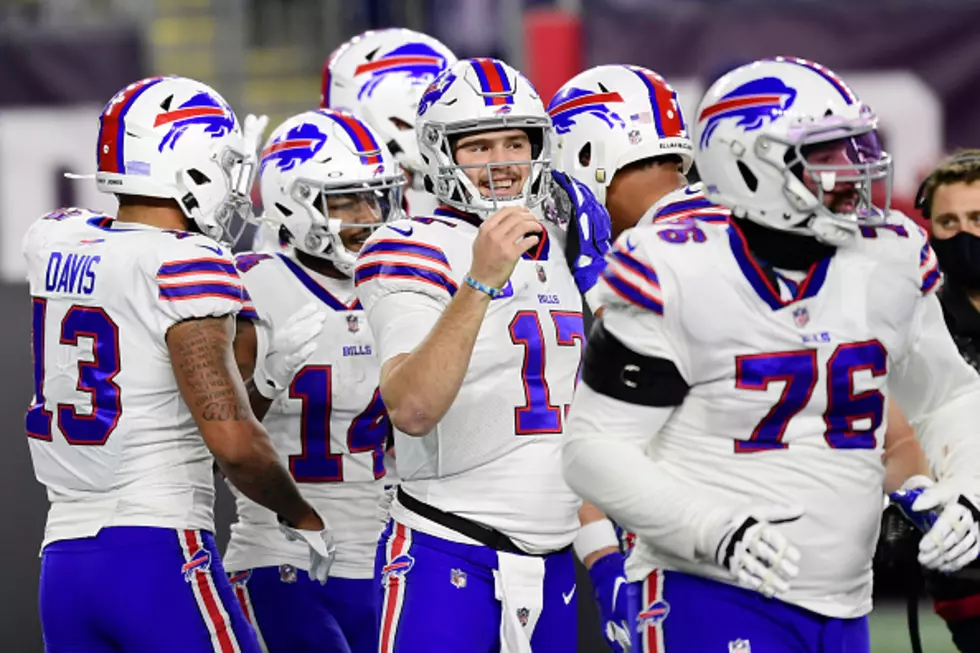 This Bills Video About Their Playoff Run Will Make You Cry [VIDEO]
Getty Images
The Bills are just had their best regular season since 1991 with a 13-3 record and they're less than two days away from their first home playoff game in 24 years.
The dream season has been led by numerous players and coaches that have stepped up in a huge way, but arguably the most important of them is third-year quarterback Josh Allen, who has thrown for over 4,500 yards and 46 total touchdowns. Allen is among the MVP candidates.
From new star wide receiver Stefon Diggs to fourth-year head coach Sean McDermott, this team has been fully embraced by the City of Buffalo and Western New York.
The Buffalo Bills decided to make a short documentary that shows how this team has been four years in the making, including the breakout 2020 regular season.
Allen, Diggs, Micah Hyde, and Dion Dawkins are among the players who speak about the team's success, along with famous Bills fans, including 26 Shirts and Bills Mafia founder, Del Reid.
Watching this video made me emotional. I've been watching the Bills for the past 20 years and 17 years of that was painful. No playoffs -- just disappointment. So, to see a team finally be in the Super Bowl considerations is unbelievably special.
Check out the video below and be prepared to get emotional, as I did.
Buffalo Football Players Drafted to the NFL