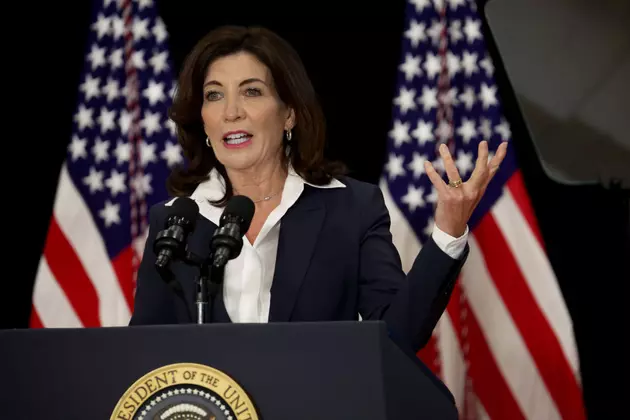 Thousands of Migrants Heading to New York State
Getty Images
New York State is gearing up for a challenge as New York State Kathy Hochul is expecting thousands of migrants from Mexico to end up in New York State. In 3 days, there have been over 26,000 people that have been trying to cross the border. The record high was 10,000 in one day.
Tons will seek shelter in New York State now that the end of Title 42 has happened. Title 42 was used to expel illegal immigrants during the COVID-19 pandemic.
As of right now, New York City is way over its capacity for its shelter system. They have over 36,700 migrants housed across 120 locations. Now, Hochul is looking to expand shelter locations with the help of military base locations. In order to accommodate this massive influx of people coming to New York State, they are going to have to bend some of the rules.
I have determined that this incident is of such severity and magnitude that effective response is beyond the capabilities of the State and the affected local government and that supplementary federal assistance is necessary," Hochul wrote to President Biden.
What is the plan in New York State?
For New York City, there are going to be 3 schools that are used as housing until nearly 800 rooms are ready from an old hotel. You can see one of the hotels below.
6 Jaw Dropping Waterfalls To Visit This Summer In New York