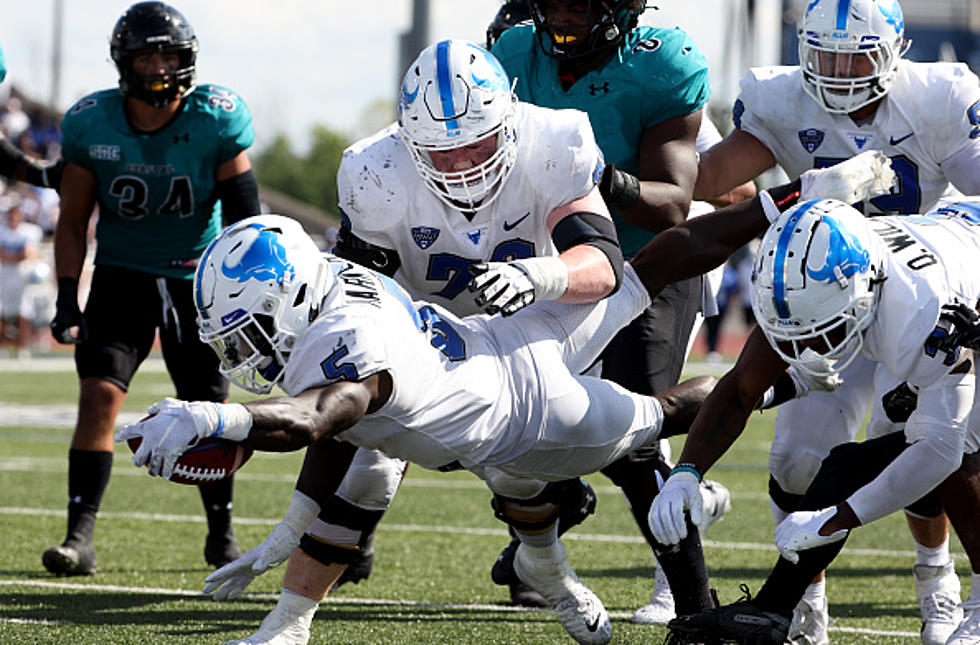 UB Football To Record Show at Hamburg Restaurant
Getty Images
Have you ever gone to a bar or restaurant in Western New York and it's considerably busier than usual? As if something really cool is taking place?
Sometimes you get surprised by stuff like that. If you love UB Football and want to hear from the Bulls head football coach and more, make sure you stop out at a popular southtowns restaurant this upcoming Thursday!
According to their Facebook page, UB head football coach Maurice Lindguist will be at JP Fitzgerald's on Clark Street in Hamburg this Thursday at 3 pm. UB staff will be there as well.
They will be recording a podcast and talking about the upcoming season, as well as spring practice.
Lindguist took over as UB head coach in 2021, after former coach Lance Leipold accepted the head coaching position at the University of Kansas.
The Bulls went 4-8 in Linguist's first season but they're ready to take the next step on offense and improve on the defensive side of the ball.
This is not the first time that a sports show or professional athlete autograph session at taken place at JP Fitzgerald's, as they have hosted the likes of Isaiah McKenzie and Dion Dawkins in the past.
I was sad when Leipold left for Kansas, but Lindguist was a former UB assistant and loves the program.
UB Football was in the gutter when I was growing up in the early 2000s, but it's awesome to see the program competitive again.
Every Pick Made By Buffalo Bills GM Brandon Beane
30 famous people you might not know were college athletes
Stacker
dug deep to find 30 celebrities who were previously college athletes. There are musicians, politicians, actors, writers, and reality TV stars. For some, an athletic career was a real, promising possibility that ultimately faded away due to injury or an alternate calling. Others scrapped their way onto a team and simply played for fun and the love of the sport. Read on to find out if your favorite actor, singer, or politician once sported a university jersey.
57 Fun Facts You Might Not Know About Buffalo
You might know a lot of these, but there is no way you know all 57 things. If you did, I would be impressed.
Here's a list of 57 fun facts that single Buffalo out from the rest of the country.