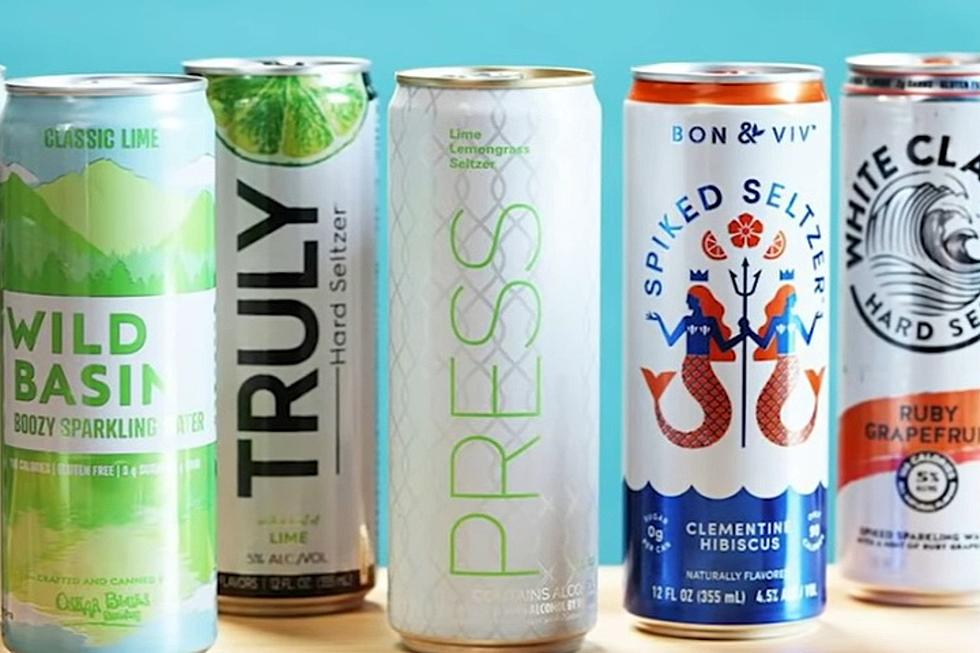 Bought Hard Seltzer Recently? You May Be Eligible For This Class Action Lawsuit
YouTube/Canva
Buffalo may be big on its breweries, but you can also find plenty of hard seltzer fans throughout Western New York. 
Since the early days of the pandemic, hard seltzer has become increasingly popular. Their fruity flavors and low calorie content make them a hit for both the health-conscious and people who just aren't fans of beer.
At first, hard seltzer fans could only get White Claws, but now, when you walk into your local convenience store, you'll see cooler after cooler of different brands, varieties, and flavors.
Vizzy Hard Seltzer Health Claims
With varieties like tropical, lemonade, mimosa and cream pop, Vizzy hard seltzer variety packs have become increasingly popular with spiked seltzer fans.
One of the reasons was the brand's boasting of how their seltzer flavors contained "antioxidant vitamin C from acerola superfruit" on their labels. 
Hard seltzer with health benefits? Sounds too good to be true!
Vizzy Reaches Settlement In Class Action Lawsuit
Well, it turns out, it is.
Vizzy hard seltzer recently reached a settlement in lawsuits alleging that the brand unlawfully and misleadingly labeled their products with the claim above.
Molson Coors Beverage Co, the producers of Vizzy, have denied any wrongdoing, but agreed to pay out $9.5 million to consumers who bought their seltzers between January of 2020 and early March of this year.
Did you buy Vizzy hard seltzers during that time period? If you did, you could get in on the settlement. Keep scrolling to find out how.
How To Get In On The Vizzy Hard Seltzer Settlement
If you purchased Vizzy hards seltzer between January 1, 2020 and March 10, 2023, you can submit a claim here to receive a payment from the settlement.
If you have the receipts to prove it, you can get:
$5 back per  24-pack 

$3 per 12-pack

$0.75 per single can
If you don't have proof of purchase anymore (who would, honestly), you can still get a maximum $15 payment from the settlement.
Vizzy Settlement Claim Deadline
You'll have to hurry if you want to cash in on the Vizzy settlement. Participants can submit a claim up through June 6th.
To file a claim, visit the Vizzy settlement website here.