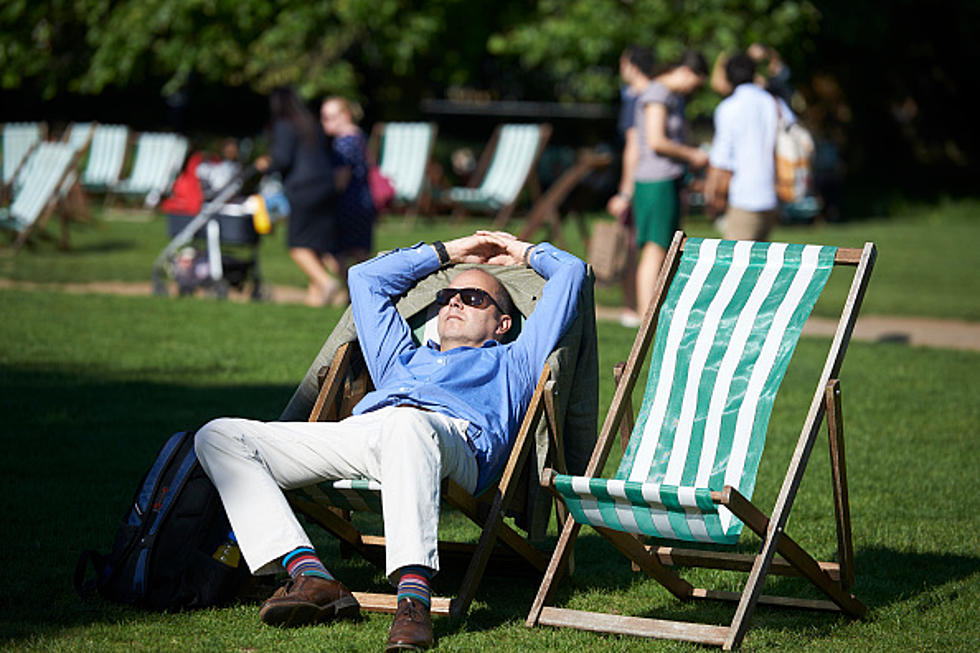 Massive Warm Up For New York State
AFP via Getty Images
It may be time to put those shovels and snow brushes away, for now. The weather has been up and down this spring as snow squalls blasted through portions of Western New York.
As we transition from March to April, there are signs of spring just about everywhere you look. The flowers are starting to poke through the ground and for those who suffer from allergies, the sneezing, wheezing and watery eyes are a sure sign that Mother Nature is ready for the next season as well.
Many kids are on spring break this coming week and the airports and the New York State Thruway will be jam packed with travelers headed to the south for some sunshine. For those who will just chill at home, there is some good news for the days before Easter.
The forecast calls for the temperature to go from the 20's to the 70's before we get to Good Friday next week! There will be some rain. However, if you ask most people, we are just ready to get past the frosty days!
Here in the Buffalo, New York area we can go through multiple seasons within a day or two. You may be using the heater on the ride to work and either windows down or air conditioning on the way back home! April is the biggest month for transition in terms of weather. In fact, there has never been an April in Buffalo without some sort of snow. I can remember it snowing on Mother's Day in the past. Seeing the forecast call for mild temperatures is great news!
11 Places Single People Can Meet in Western New York
We've rounded up a list of ideas on places single Buffalonians can check out to potentially meet their next Buffalove - in REAL life, not through a dating app profile.
Price Drop On Jack Eichel's Former Buffalo Home
Price drops on former Sabres captain Jack Eichel's
Buffalo home
.