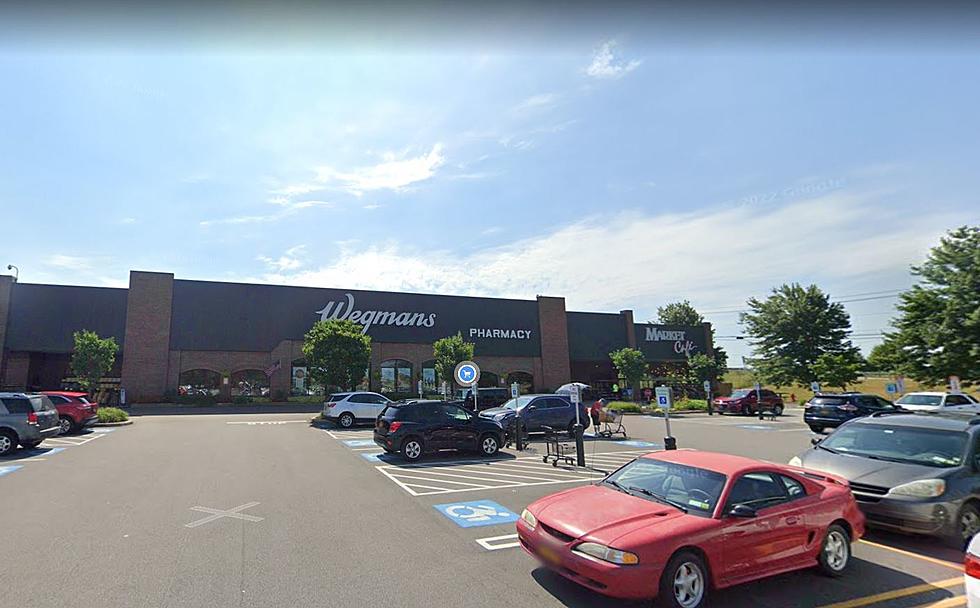 Scary Robbery Attempt at Wegmans Parking Lot in West Seneca
Credit: Google Maps
Going to the grocery store is something we all do. Whether it's Tops or Wegmans, we have all been to the store to get $200 worth of items or maybe just a few things that we need to grab real fast.
You never expect to experience a robbery or even a carjacking, but unfortunately, that's what one person had to experience on Tuesday in West Seneca.
The West Seneca Police Department released a statement late on Tuesday night, which detailed why there was a huge police presence in the area of Center Road and Briarhill Drive.
Officers were apprehending five individuals who were involved in attempted robbery and possible carjacking of a 75-year-old man.
The incident happened at the Wegmans in West Seneca, located on Orchard Park Road.
Six individuals approached the man, as he walked to his Kia in the Wegmans parking lot. That's when they held him at gunpoint. The victim was able to kick one of the suspects in the groin, which caused them to flea the scene.
The WSPD says one of the individuals involved in the attempted robbery fled via the I-400, and is believed to be out of the area. The other five were captured and booked on charges of Menacing, Robbery, Criminal Possession of a Weapon, and Conspiracy. A "replica firearm" was recovered by officers. They are still investigating the matter.
That's the Wegmans my wife and I shop at. It's scary to think that people tried to rob an elderly man while he's just walking back to his car, at what is a fairly busy Wegmans in Western New York.
Busiest Wegmans Locations in Western New York
The Wegmans locations that most agree are the busiest in Buffalo and Western New York.
10 Things All Buffalonians Buy at Wegmans
The things Buffalo residents get every time they shop at Wegmans.