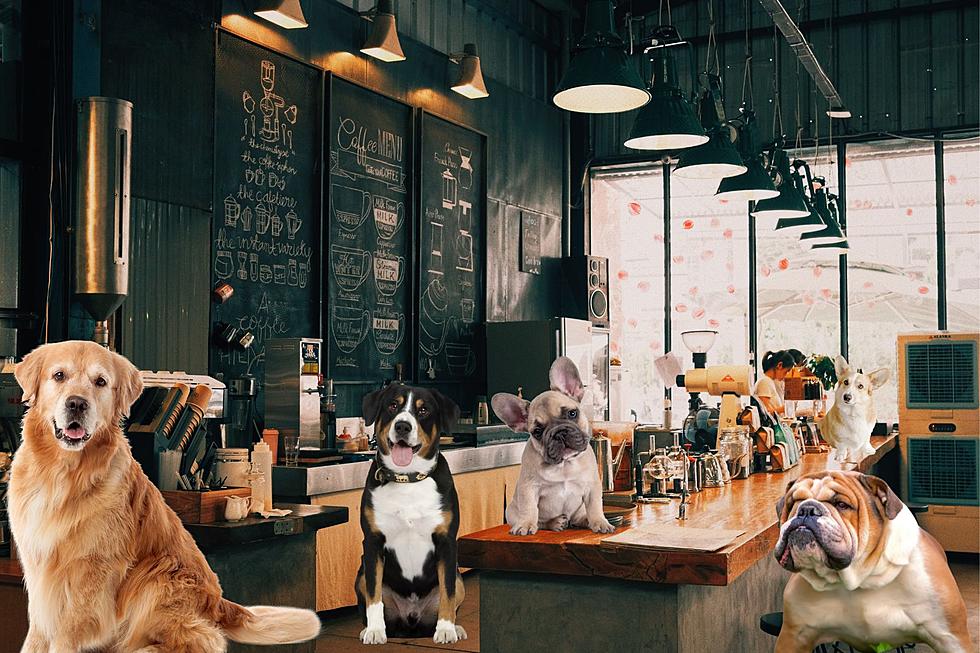 Western New York Is Missing Out On This Popular Doggie Trend
(Canva)
Have you ever heard of a dog cafe?  It's a really cool concept that it seems as though Buffalo is missing out on.
I just read this article about a cat cafe in Minnesota and couldn't help but wonder, how come we don't have a dog cafe here in Western New York?
What is a dog cafe?
Essentially, a dog cafe is a place where people can gather to hang out with dogs while they sip on some coffee or snack on some food.  Sometimes the dogs are adoptable, sometimes they're owned by the establishment.
Why would you want a dog cafe?
Hanging out with dogs has been proven to reduce stress and anxiety.  They can lower your blood pressure and just make you feel good.  If you love dogs, it can really be good for your soul.
Sadly, not everyone can own a pet.  It's just not always a good fit.  There are plenty of reasons for that too from their living situation, their work schedule, or some other reasons.  But that doesn't mean that they can't hang out for a couple of minutes or hours with some friendly pups.
Doesn't Western New York have dog friendly places?
Western New York has plenty of dog-friendly places to visit.  At the very least, many of them have dog-friendly patios where your dog can come with you.
There are dog parks where people can bring their dogs from home to socialize with other dogs.  There is even a dog bar/dog park where people can get a couple drinks.
But those places are for people who own their own pets.  In a dog cafe, the dogs would reside there for other people to hang out with.  In many cases, the dogs are even available for adoption.  So you could meet your new best friend and really bond with them days before they get to come home with you.
There is a cat cafe in Western New York
As of right now, unless we are mistaken (let us know if you already own one of these establishments, we didn't see anything online), there isn't a dog cafe.  But there is a cat cafe.  It's called Buckminster's Cat Cafe.  It's separated into two separate areas including a cafe and a cat meeting area.
But still no dog cafe.  Who do we need to talk to to make this a thing?
25 Restaurants That Offer Dog-Friendly Patio Dining
It may be August, but the heat is still on in Western New York, and if you are trying to soak up the remaining summer sun with your furry friend, here are 25 restaurants that offer dog-friendly patio dining.
8 Beaches To Take Your Dog This Summer
There are so many beaches around Western New York, and plenty of these areas love dogs! Based on your votes, these are the best beaches to take your dog this summer.
9 Free Birthday Gifts For Your Dog