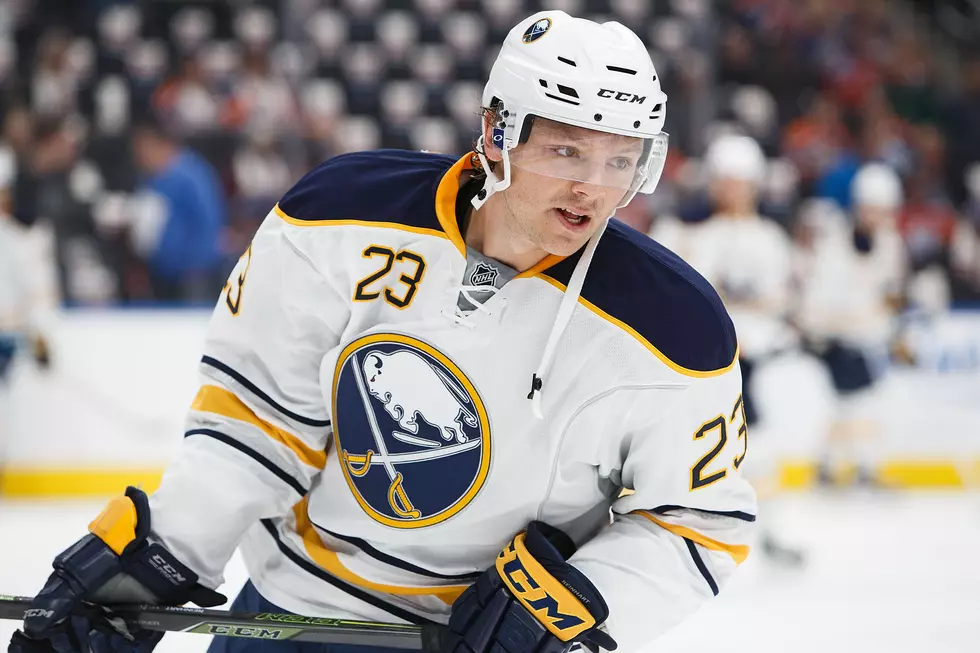 With Jack Eichel Injured, Buffalo Sabres Beat Bruins
Sam Reinhart dominated the game against the Bruins (Getty Images)
In one of their more impressive victories of the season, the Buffalo Sabres knocked off the red-hot Boston Bruins 4-2 on Saturday night and they did it without the services of Jack Eichel who was injured in the first period.  Eichel went down awkwardly behind the Boston net with a Bruin on top of him and limped off the ice and didn't return.
With their best player out of the game, the Sabres rallied behind some inspired play by a number of players especially Sam Reinhart, Benoit Pouliot, Evander Kane and Chad Johnson who easily had his best game of the season.  Johnson stopped 25 of 27 shots to pick up the win while at the same time the Sabres ended Boston goaltender Tuuka Rask's 21-game point streak.  It was the first time Rask had lost in regulation since November 26th.
Goal scorers for Buffalo were Kane, Scott Wilson, Pouliot and Rasmus Ristolainen into an empty net to clinch it.  Reinhart's perfect pass to sent Kane off on a breakaway and he found the net for his first goal in 14 games.  That was Reinhart's only point of the night but he was the most dominant skater on the ice all game long.
The Sabres have won two in a row and have now strung together four straight victories on the road for the first time in six years.  The Sabres return home to host the Colorado Avalanche on Sunday night at KeyBank Center.
Meanwhile, Eichel will be examined Sunday morning to determine the extent of his injury.