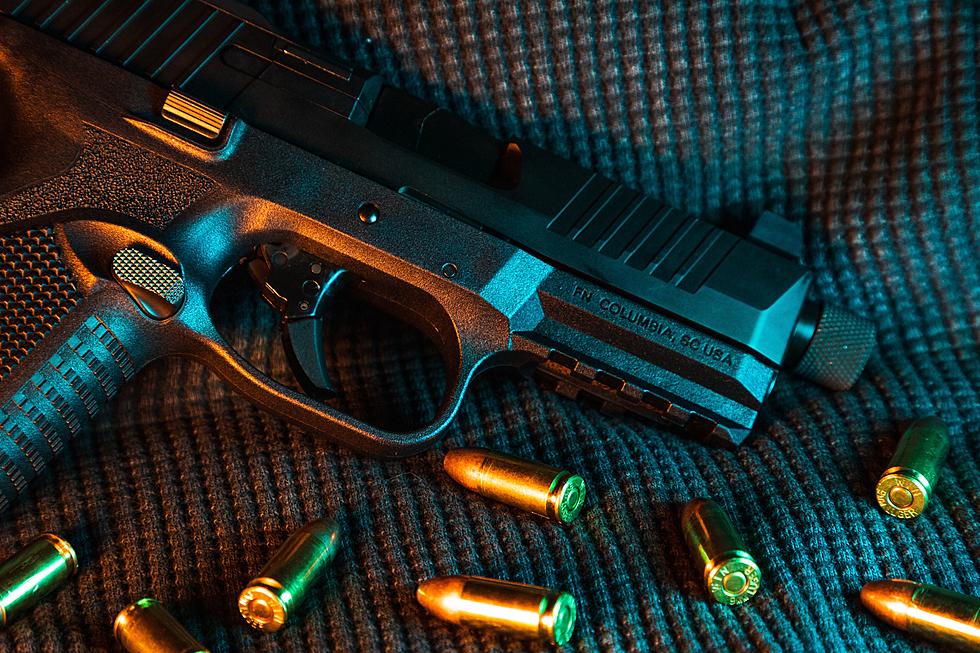 An Amherst Man Has Been Charged With Possession of Illegal Weapons
An Amherst man is charged with having "ghost guns" and other illegal firearms. Erie County District Attorney John J. Flynn announced that the 43-year-old man has been indicted on weapons charges. Jason P. Sciabarrasi appeared before Acting State Supreme Court Justice Debra Givens to answer to the charges of one count of Criminal Possession of a Weapon in the First Degree and one count of Criminal Possession of a Weapon in the Second Degree
The guns were found during a search of Sciabarrasi's home on Guilford Lane in Amherst on Tuesday, September 21, 2021. Officers recovered two ghost guns,
Ghost guns are unserialized and untraceable firearms that can be bought online and assembled at home. They are often sold through "ghost gun kits," which include all of the parts and often the equipment necessary to build these weapons at home. These kits are widely available and can be purchased by anyone, including prohibited purchasers, domestic abusers, and gun traffickers — without a background check.
They also found multiple shotguns, gun parts, and over 1,000 rounds of ammo. Sciabarrasi does not have a pistol permit, so he was charged with possession of illegal weapons. District Attorney John Flynn said,
I am committed to removing all illegal guns, especially these untraceable "ghost guns," from our streets. We cannot allow individuals, especially those who are prohibited from owning any weapons, to build these dangerous and potentially deadly firearms with unserialized parts. If you are found in possession of an illegal gun, you will be prosecuted to the fullest extent of the law.
Sciabarrasi, who is being held without bail, is due back in court on Thursday, January 20, 2022, at 9:30 am. If he is convicted on all of the charges he is facing, he could spend a maximum of 25 years behind bars.
Top 5 Crimes In Buffalo for 2021
Wealthiest Zip Code in WNY
Top 10 Drug Busts at Port of Buffalo