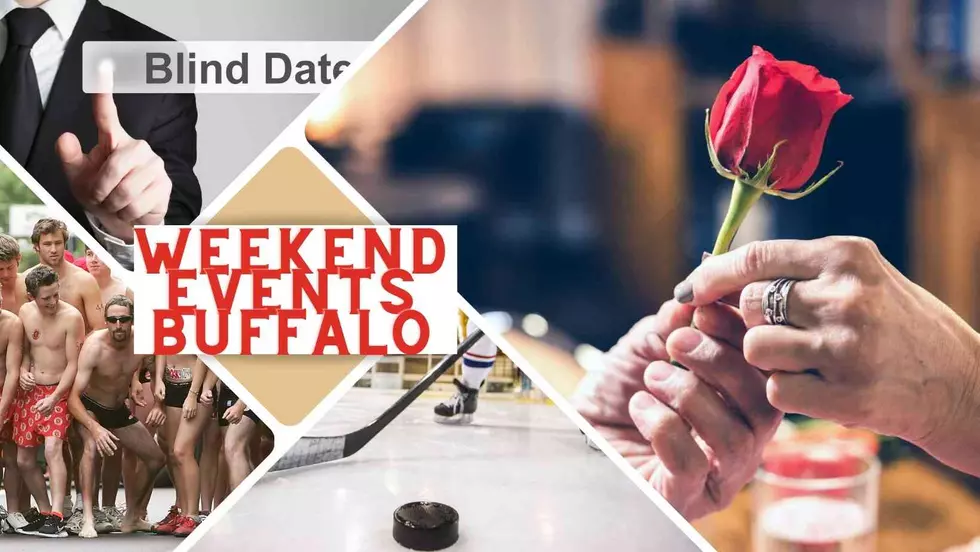 Need A Valentine? Here's 10 Fun Weekend Events In Western New York
Photo Credit: Canva Image
There is always something going on in Western New York, and this weekend is a perfect opportunity to try something you've never done before! 
Listen to Clay & Company, Every Weekday Morning On 106.5 WYRK
Can you believe we're almost to Valentine's Day? So many people will be doing some last minute planning this weekend, I'm sure, but hey – at least it's supposed to be warm!
Buffalo WinterFest is returning once again to RiverWorks, tons of singles events are happening around Western New York, and an Undies Run. There are so many activities to do around Western New York this weekend, and you can see the top 10 weekend events below!
Every Friday, Kadie's Kalendar takes a closer look at the best events going on around Western New York for the weekend. Take a look at the ones listed below, and let us know which one is your favorite from Kadie's Kalendar?
Kadie's Kalendar - 02/10-02/12
What are you doing this weekend? You can see the top 10 events here!
There is so much to choose from on the list, but if I had to choose one event, it would probably be the Cupid's Undie Run! It's such a crazy event that it would always be memorable, and more importantly, it's for a good cause! 
It's going to be a fun and exciting weekend in Western New York, but is it really that surprising? There is always something to do in Buffalo, and the F.O.M.O. is real, so choose wisely. :)
Kadie's Kalendar is posted every Friday on our website, displaying the top 10 events in Western New York for the upcoming weekend. Make sure you check back every Friday morning for the best weekend events in the 716.
Unique Gifts For Valentine's Day In Buffalo
11 Places To Meet Singles IRL In Buffalo, New York
We've rounded up a list of ideas on places single Buffalonians can check out to potentially meet their next Buffalove - in REAL life, not through a dating app profile.
How Many People In Buffalo Use A Bidet?
You'd be surprised how many people actually use a bidet in Western New York.