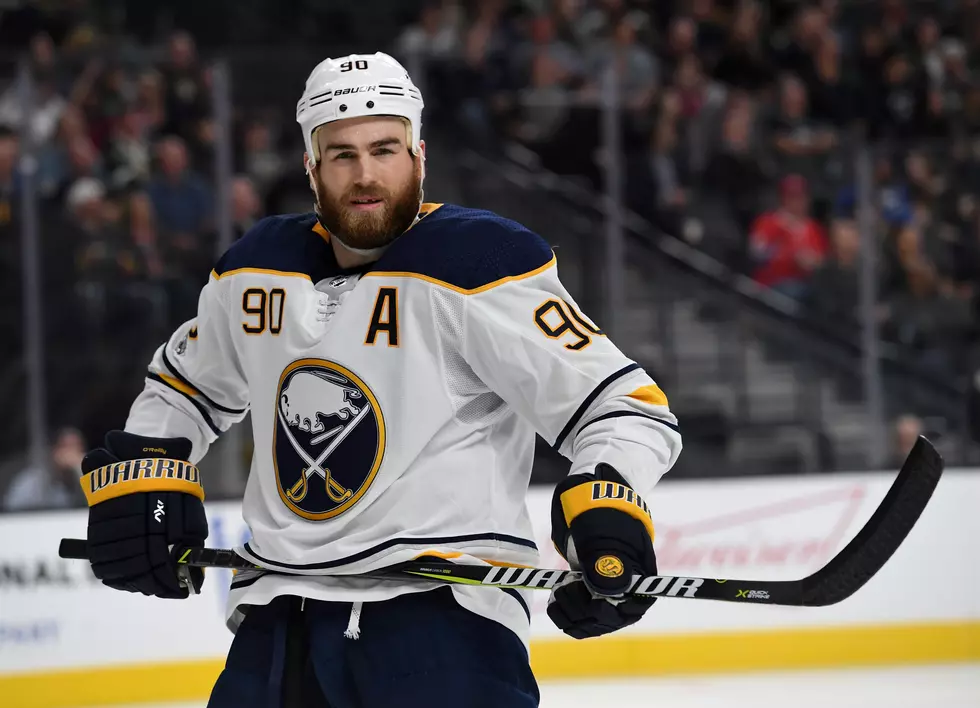 Care Less Buffalo Sabres Dominated in Dallas
Ryan O'Reilly had Buffalo's lone goal (Getty Images)
The Buffalo Sabres must have been watching clips of the Buffalo Bills effort Thursday night against the New York Jets.  Just like the Bills, the Sabres were a no-show against the Dallas Stars on Saturday night.
The Stars scored four goals in the first period and cruised to a 5-1 win.  Goaltender Robin Lehner was pulled midway thru the first period after allowing three goals on seven shots.  Chad Johnson replaced him and made 13 saves the rest of the way.
Again poor defense, bad passing and some bad luck contributed to yet another loss.  The Sabres were again without another key defenseman.  Rasmus Ristolainen sat out with what was described as an upper body injury.
Ryan O'Reilly scored Buffalo's lone goal. That's the fifth goal of the season for O'Reilly.  Evander Kane leads the team with seven goals.
The Sabres are at home for the next two games - Tuesday against Washington and Friday against Florida.