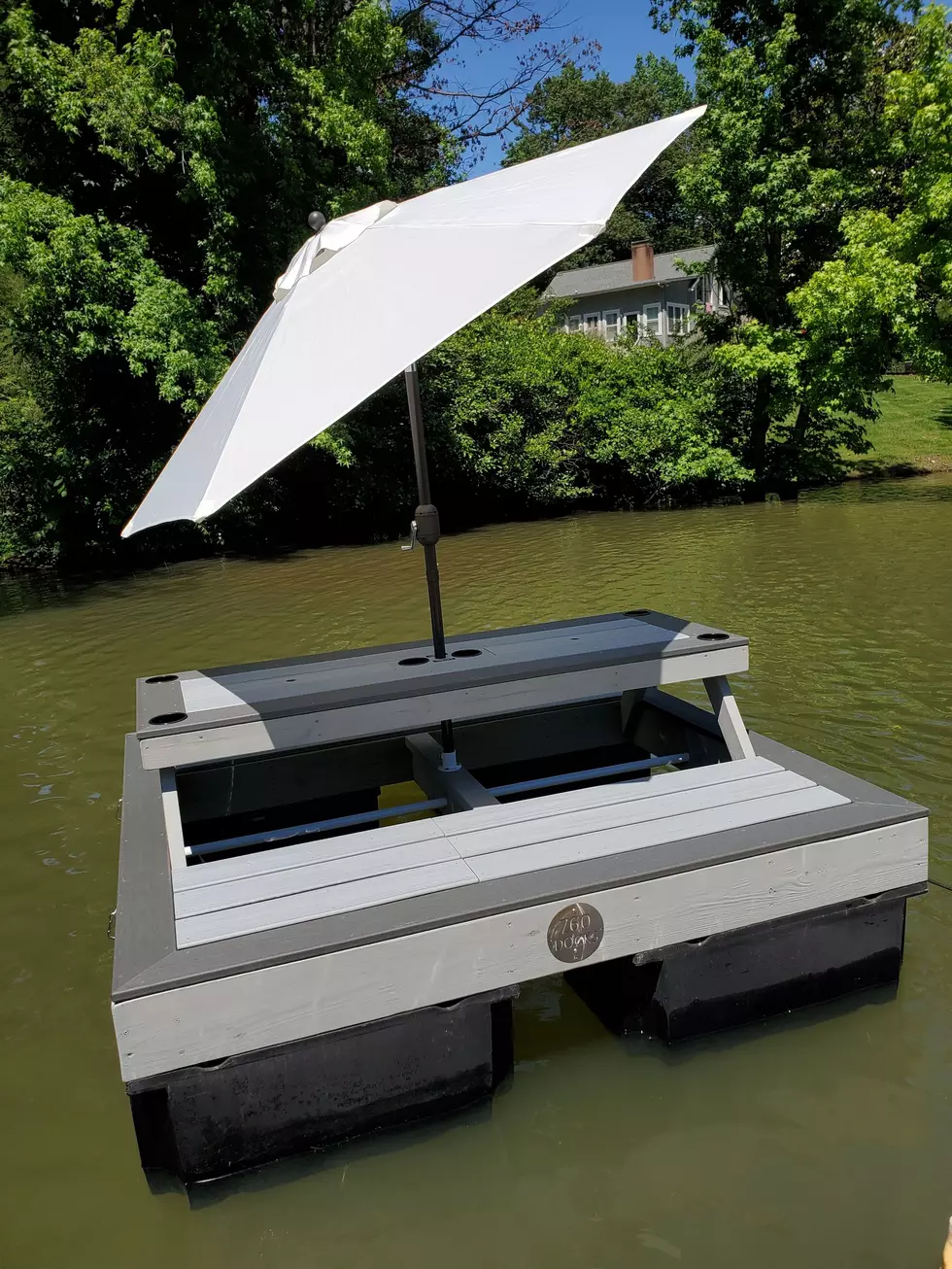 Check Out This Awesome Floating Picnic Table
(760floatables.com)
Ever been in the water and someone makes you get out because it's time to eat?  With this table, you would never have to get out of the lake!
It's called a FloaTABLE and it's the coolest looking floating picnic table you're going to see this summer.  Yes, it's a full size picnic table that floats on the water.
This model will run you about $2500 and will take about 3-4 weeks for delivery.
Could you build something like this on your own?  Maybe...but lets be honest...by the time you were done, you'd have to wait until next summer to use it.  Want one of your own?  Click here to order yours today!